California's Route 66 Road Trip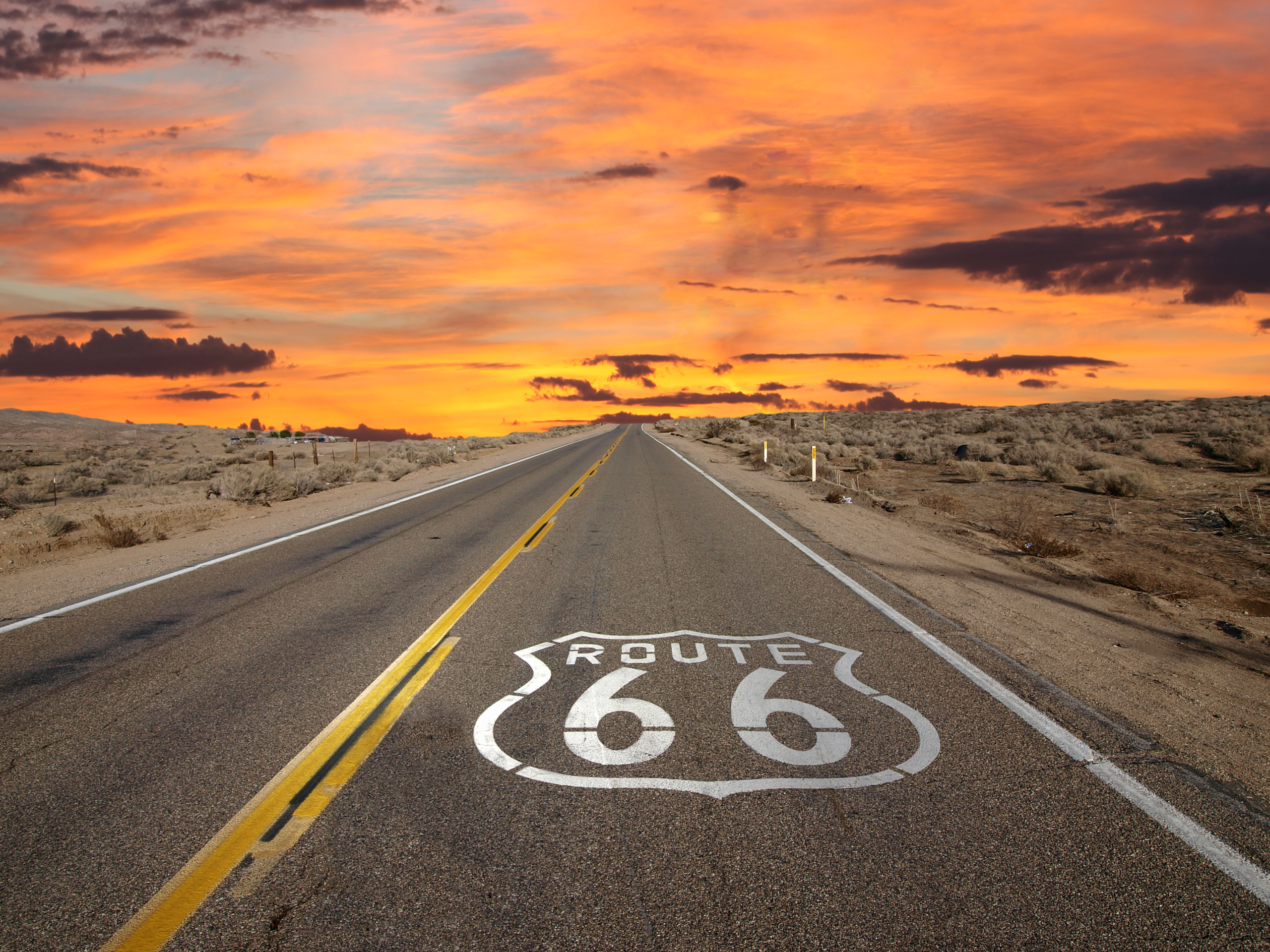 Discover California's piece of America's historic Mother Road, the newest National Scenic Byway, and America's most famous interstate highway — Route 66. California is the last leg of this iconic American Road Trip, making the desert to beach pitstops just as iconic as the trip itself.
Total Driving Time: 4 hours
Total Driving Miles: 250 miles
Recommended Length: 2-3 days
Stops
---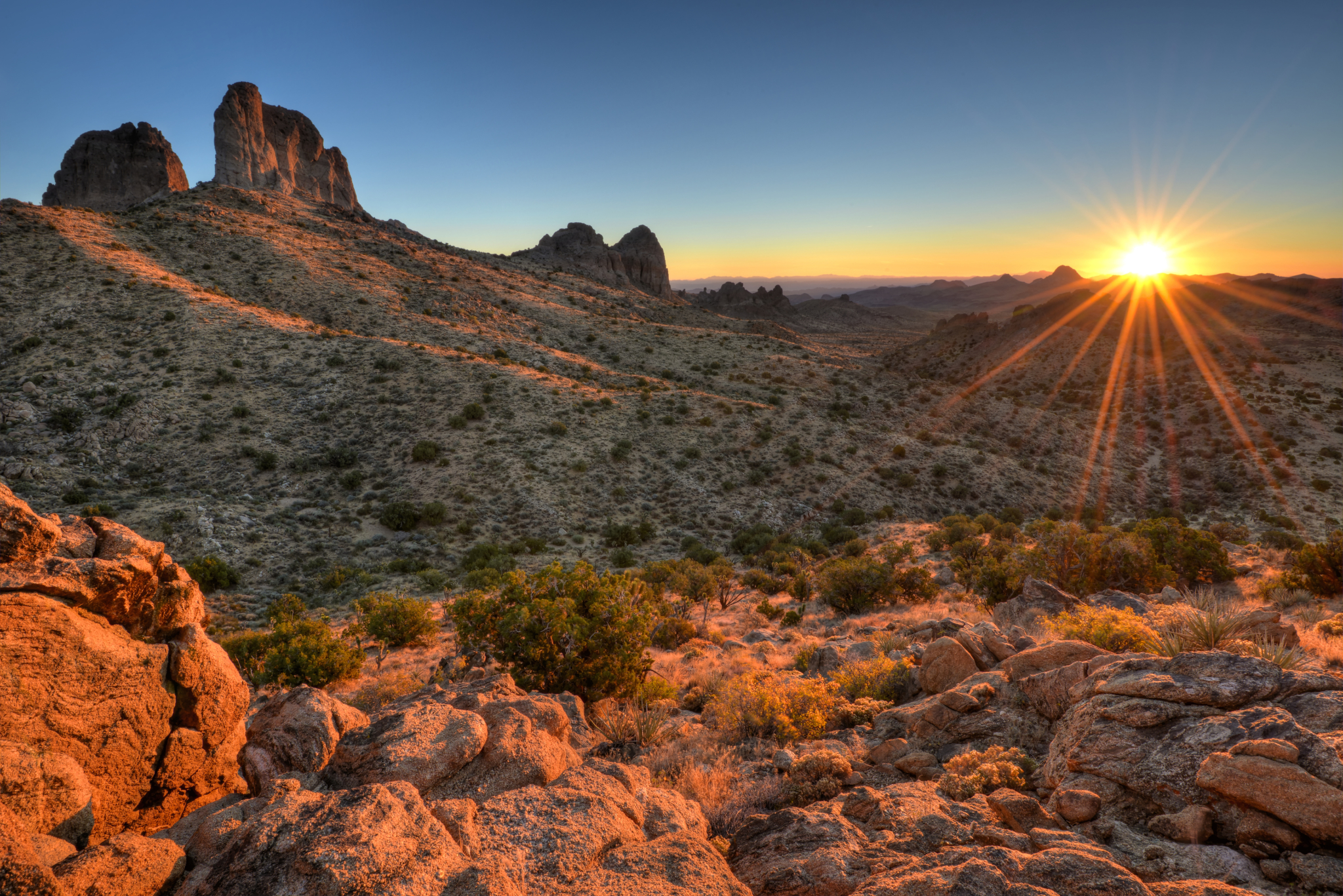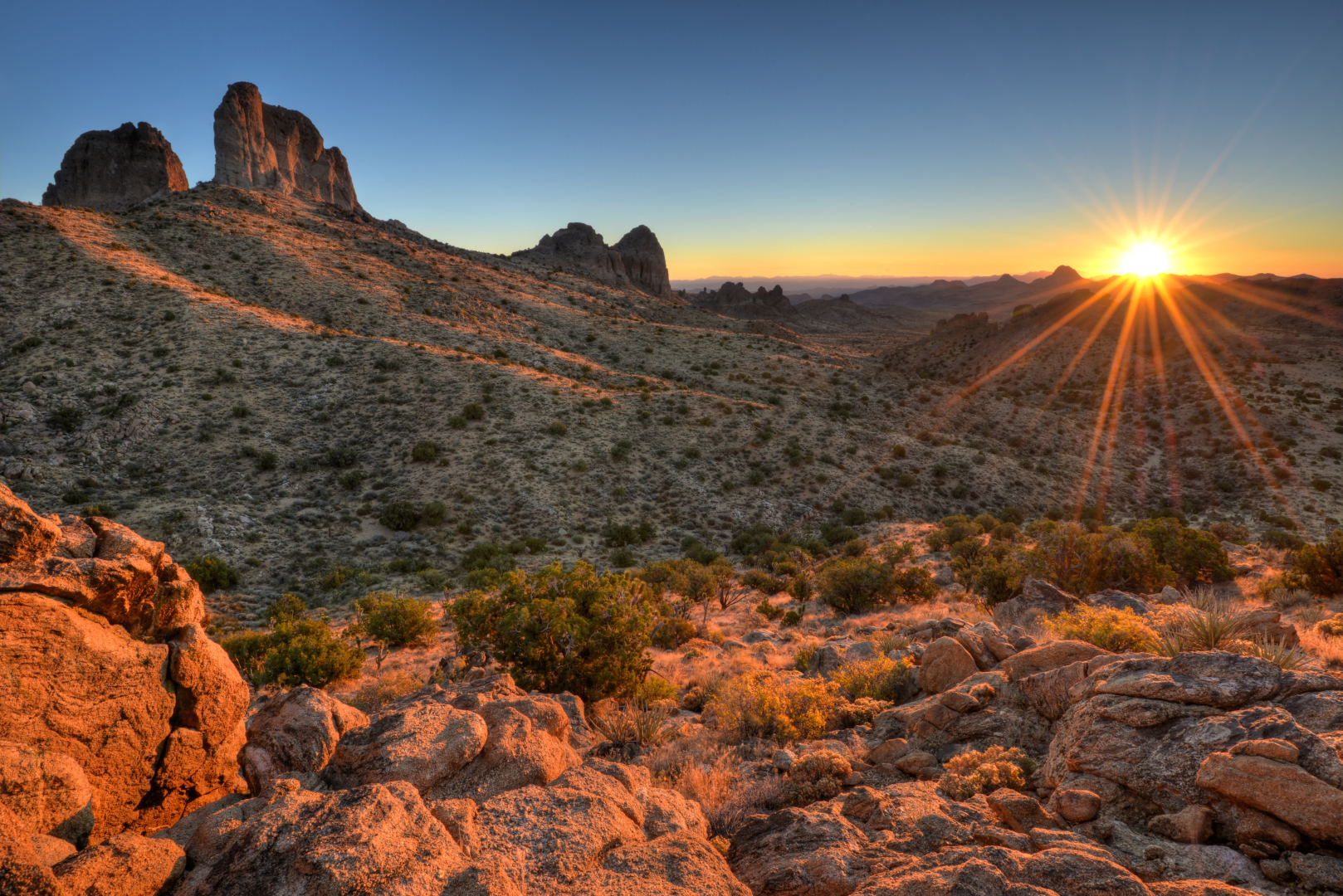 Mojave National Preserve
Mojave National Preserve is often overlooked by travelers speeding through on their way to the coast, but among these water-sculpted canyons are some beautiful natural sights that can't be missed. Catch an amazing desert sunrise or sunset at Kelso Dunes, and if you're there in the spring, have your camera ready for colorful desert wildflowers. Outdoor enthusiasts rejoiced when Mitchell Caverns reopened after a seven year infrastructure upgrade, once again offering adventures through this unique cave system.
---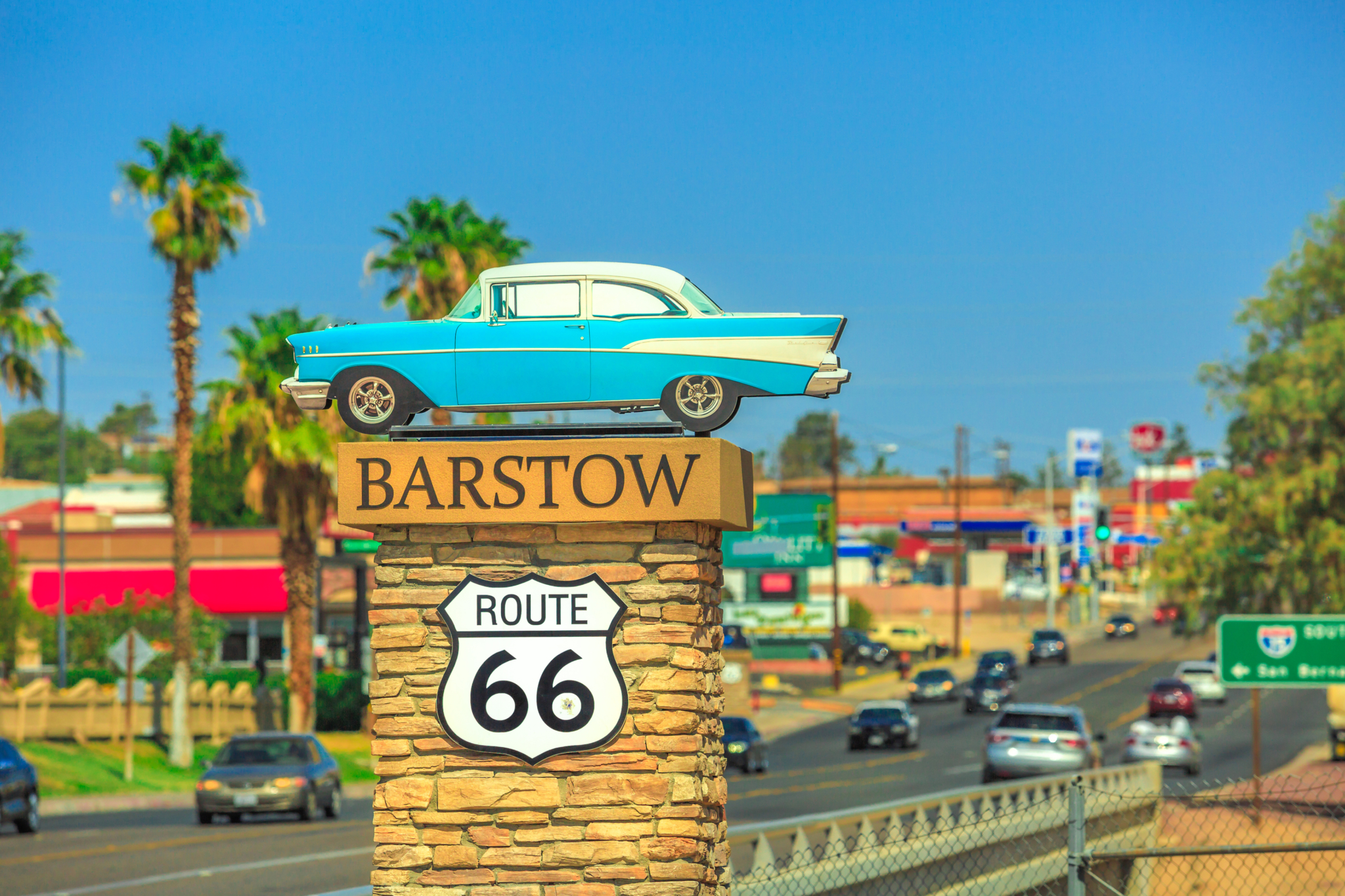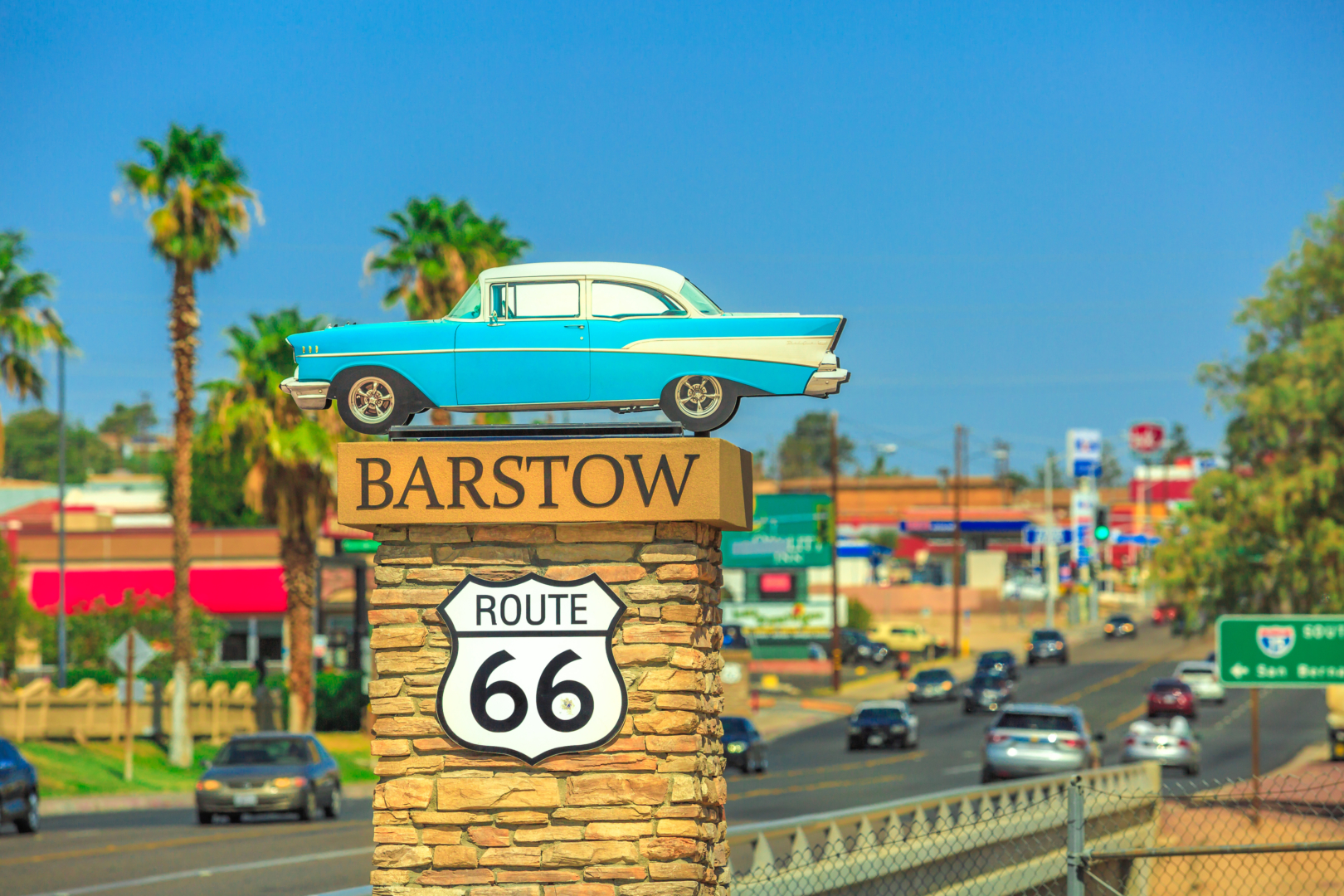 Barstow
This former California mining town turned into a busy base camp for people entering California on Route 66, especially those looking for work in the state's booming farming industry. Today, Barstow remains the hub for travelers passing through the Mojave Desert. Visit the Route 66 museum for more history on the Mother Road, or venture out to Calico Ghost Town for a ghost tour and shops, restaurants, a cemetery, gold panning, a working train, trails overlooking the desert landscape, OHV trails, the Lane House & Museum, camping and more!
---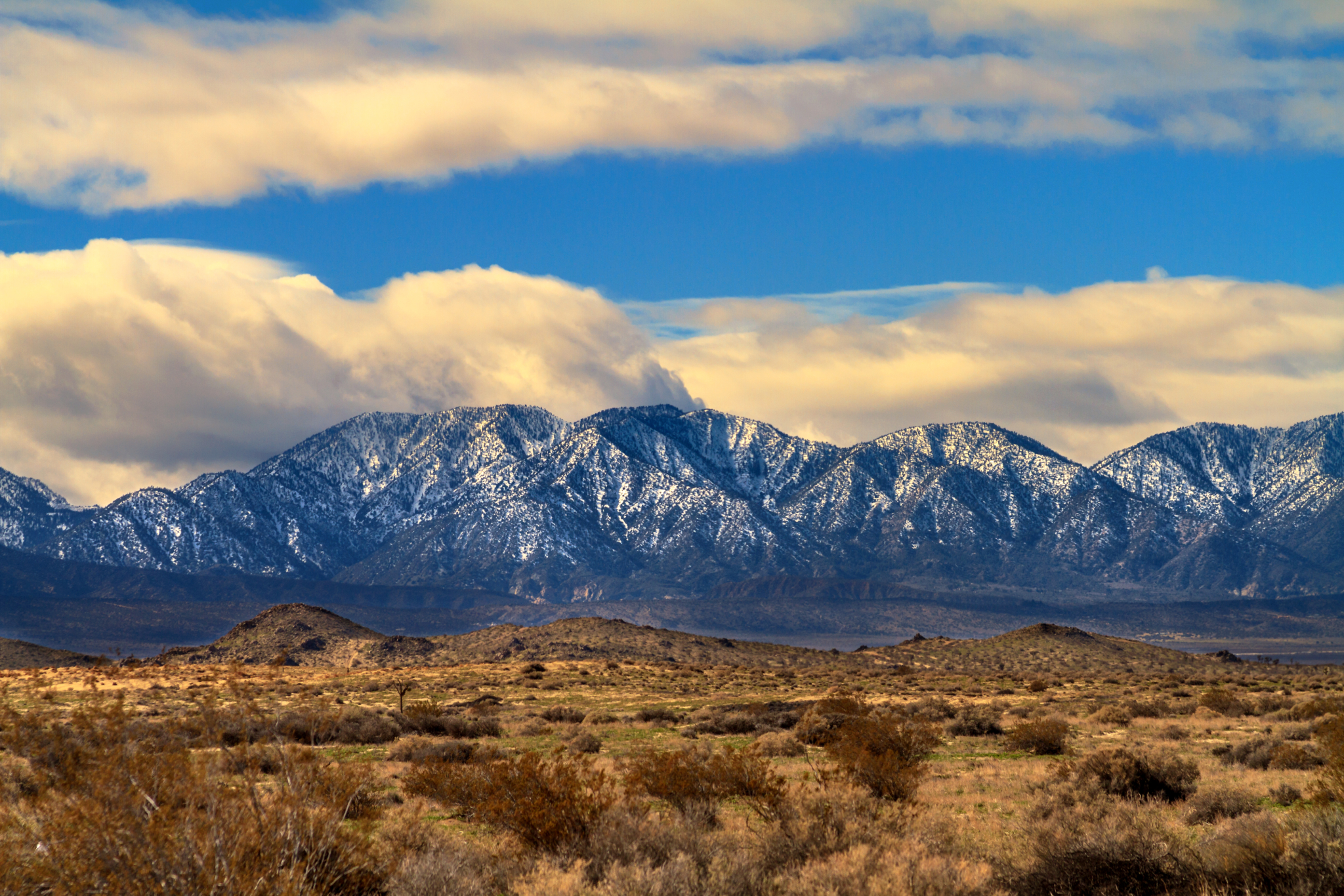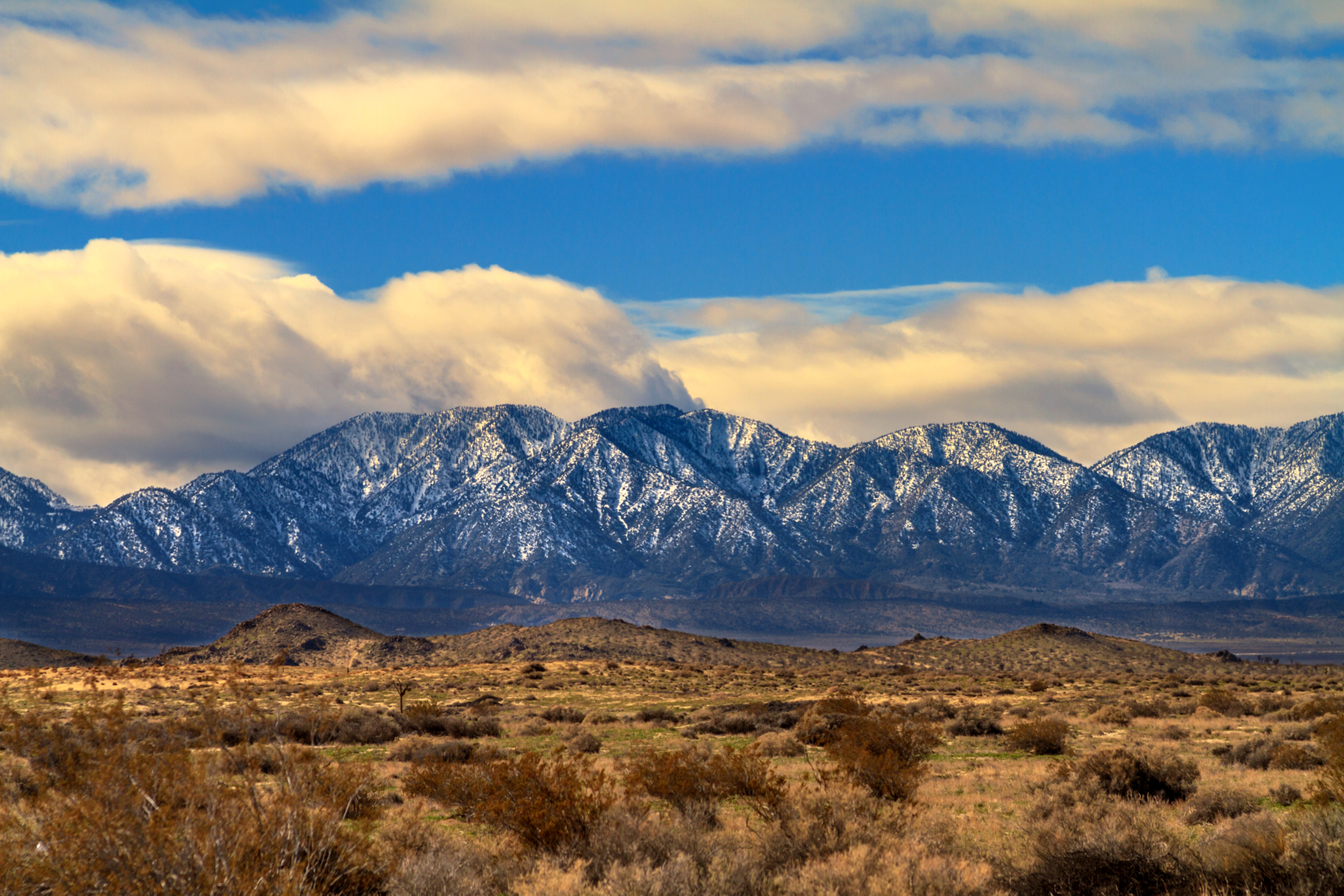 San Bernardino
Natural beauty surrounds the city of San Bernardino, from the Mojave Desert to Southern California mountain ranges. The Annual Rendezvous Back to Route 66 Car Show in honor of the interstate highway that made the city of San Bernardino what it is today is a popular event for the city, and San Bernardino also serves as the perfect central basecamp to adventure in the nearby San Gabriel Mountains or the region's lush wine country.
---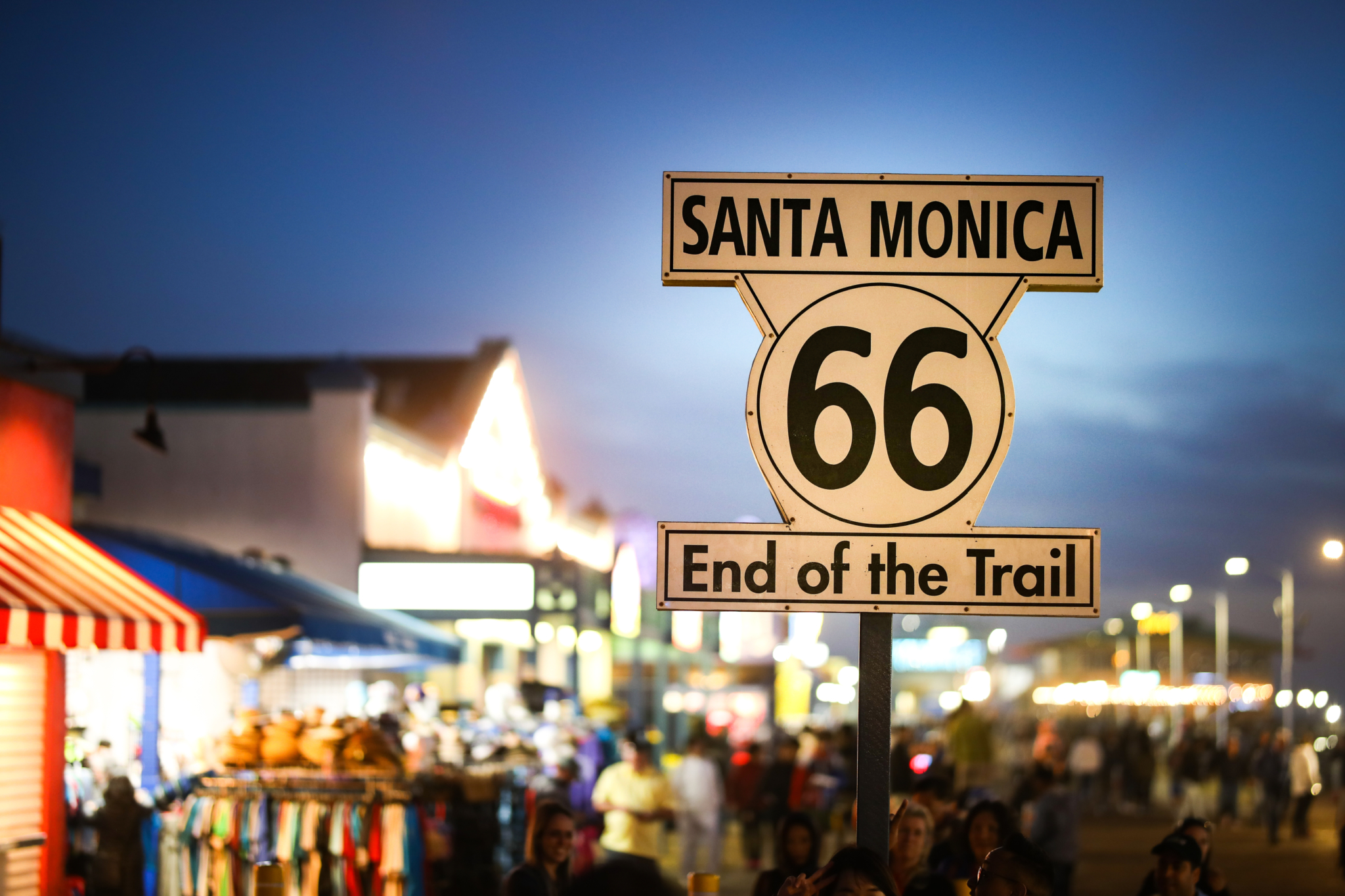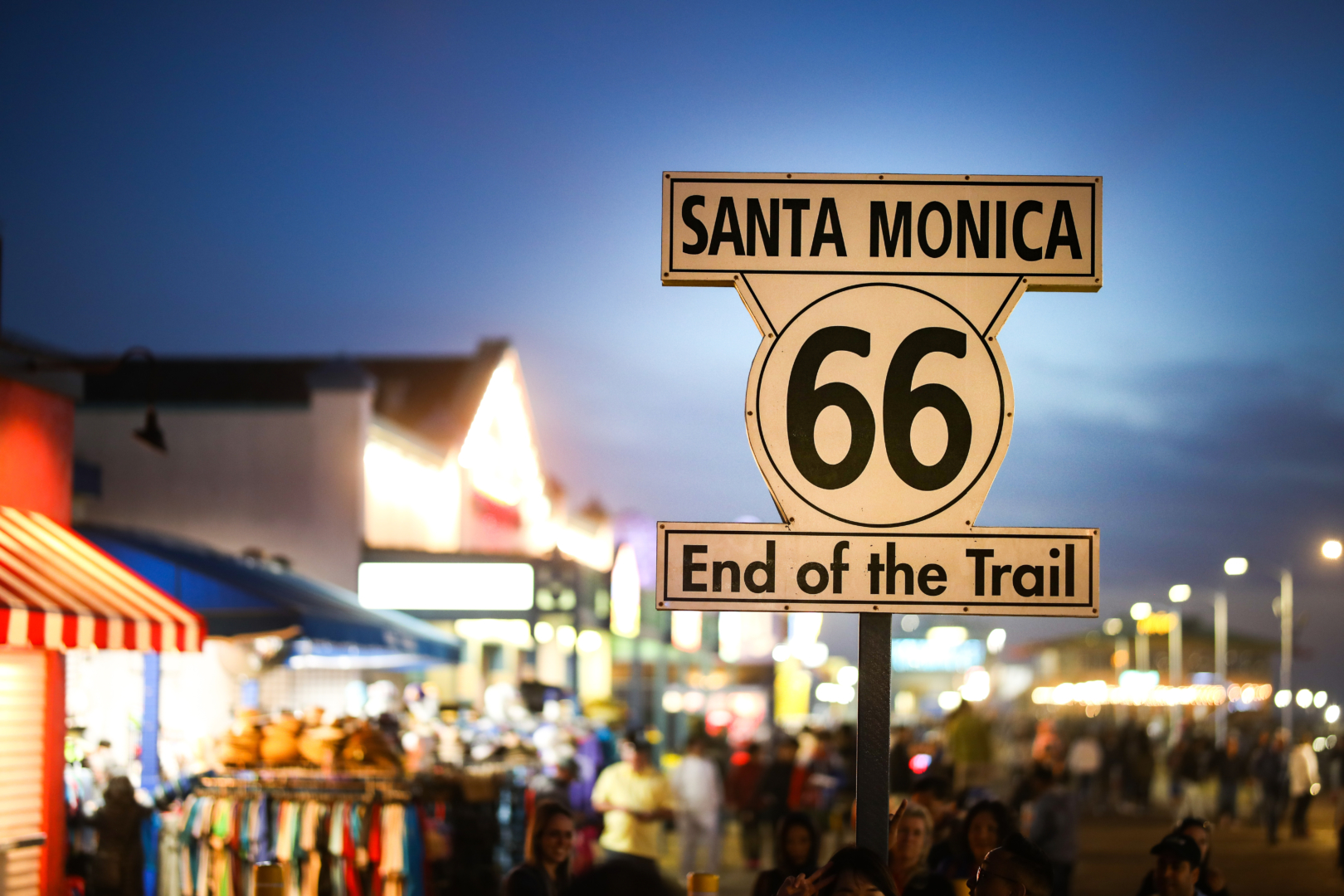 Santa Monica
Santa Monica is the official "End of the Trail" for historic Route 66. Snap a selfie with the commemorative sign on Santa Monica Pier and take in the coastal views from the iconic Pacific Park amusement park. Be sure to carve out time to visit Santa Monica's popular Palisades Park, a great stop to stretch your legs in the Rose Garden, lounge on the beach, or catch some scenery on the Santa Monica Bluffs Trail.
---
Historic Route 66 in California Receives National Scenic Byway Status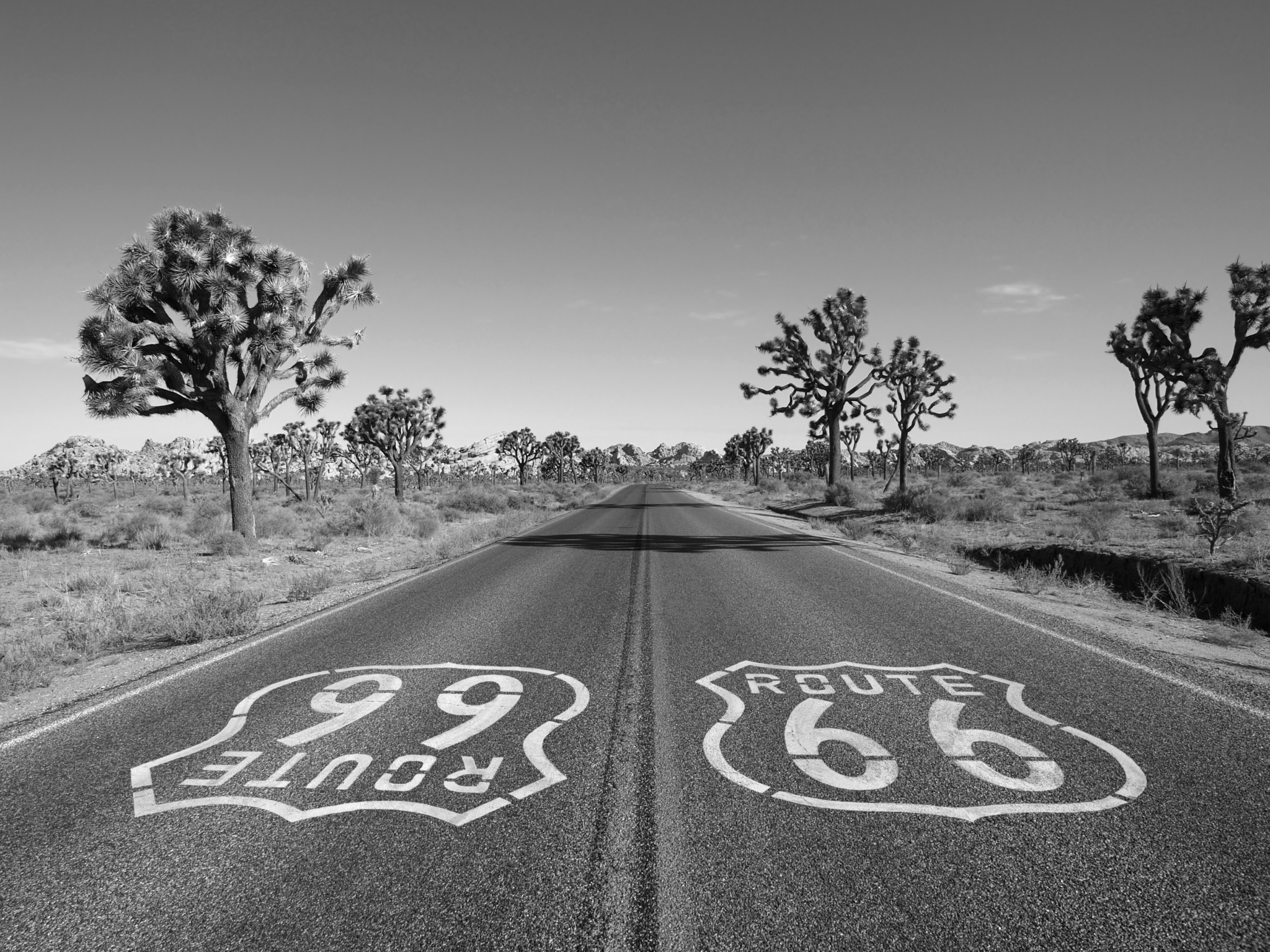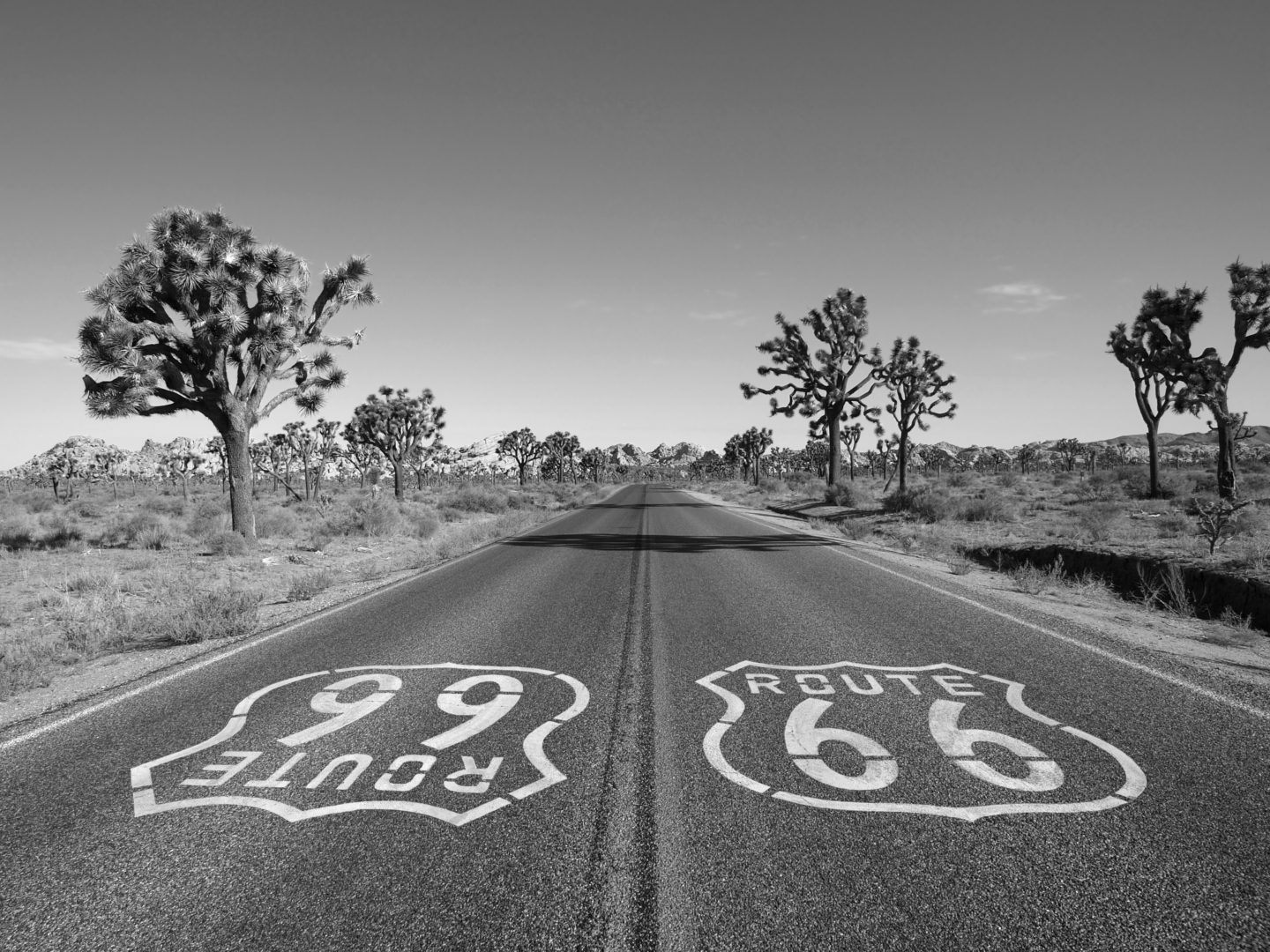 California's Route 66 from Needles to Barstow was officially designated a National Scenic Byway in February of 2021. The National Scenic Byways Program recognizes highways and roads with scenic, historic, cultural, natural, and archaeological rarities. The Needles to Barstow stretch of Route 66 earned this honor with its beautiful desert vistas and countless wooden bridges crossing the quaint small towns that make up California's expansive desert.