Free Campground Guide
Camper's Guide to Camping in California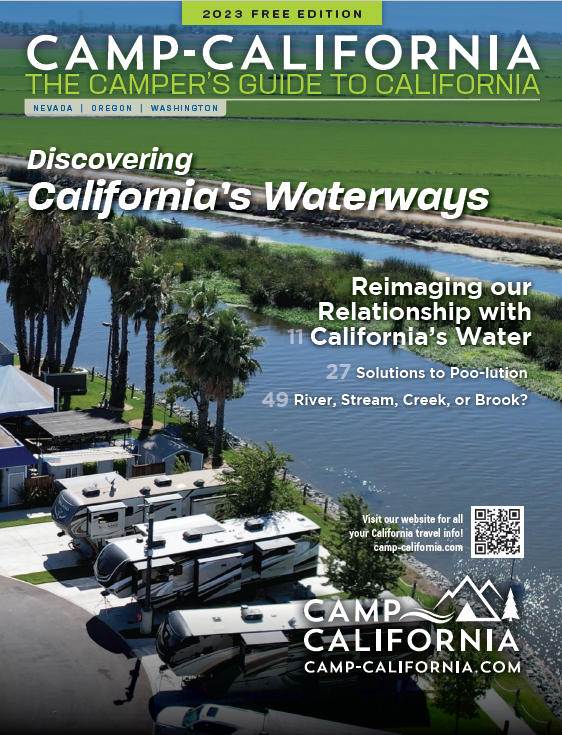 Your adventure starts NOW! California's only campground and outdoor hospitality guide for camping in California is available to you FREE – whether you score a copy at one of our many pick-up locations, download the digital version, or order a copy by mail (just pay shipping), you'll find pages filled with California's best campgrounds, outdoor activities for any adventurer, activity pages for kids and adults, and more. If you are planning on camping in California, do not skip this essential guide!

Get your copy today, and get outdoors!
---
Partner with Camp California
Camp-California has been printing the "Camper's Guide to California" every year, for nearly 45 years. Each annual print has a reach of 300,000 consumers, with each copy having an average lifespan of 3 years. Guide distributors can be found wherever outdoor travel enthusiasts are, including all California Visitor Center locations and Camping World locations. If you would like to find out more about becoming an advertising partner with Camp-California, or if you want to carry the guide in your business, please reach out to our office.
---