The Popularity of Glamping in Vintage Camper Trailers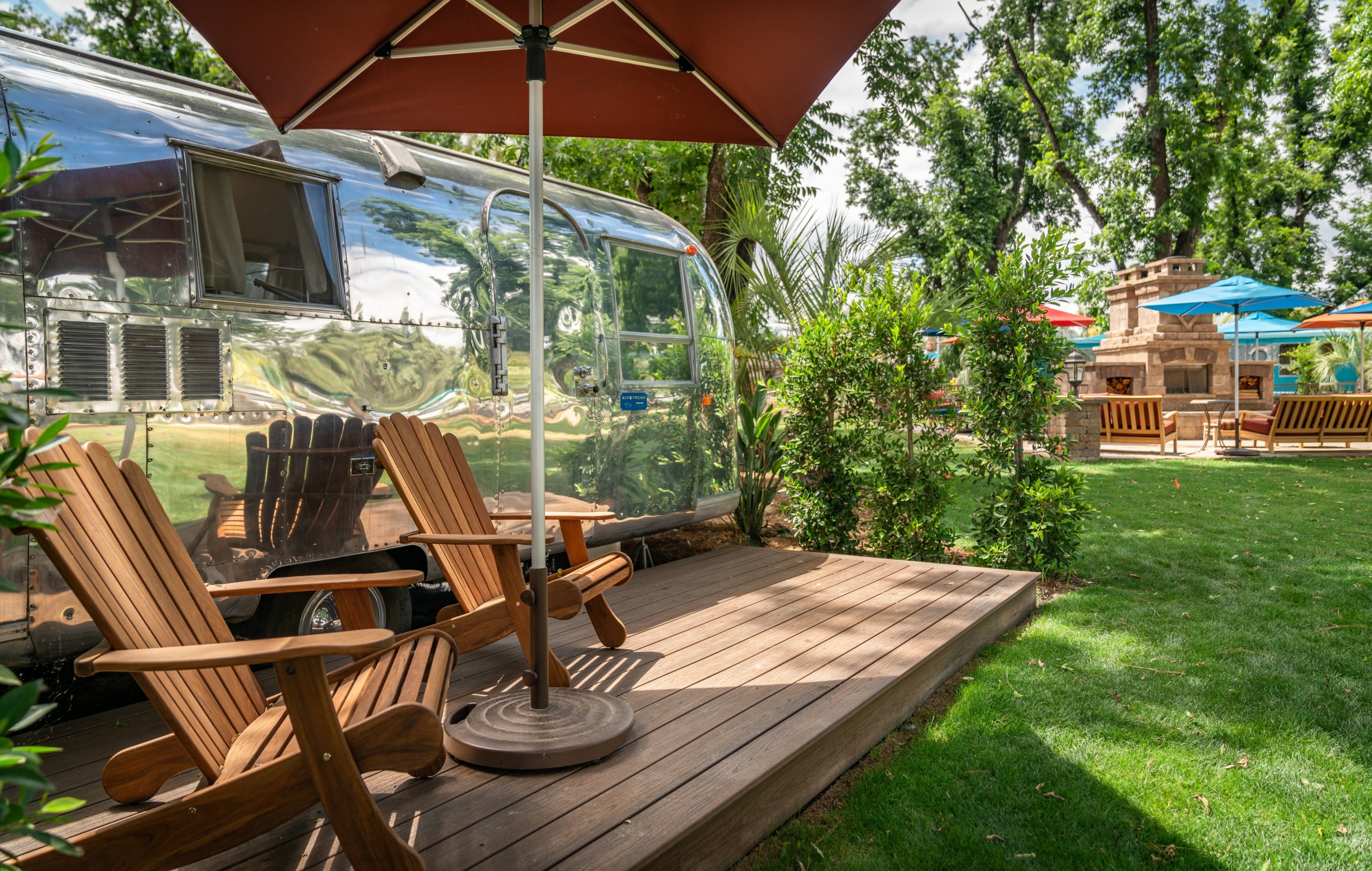 The rise of vintage appeal is taking the RV and glamping industry by storm! Iconic brands such as Shasta, Airstream, Avion, Spartan, Aristocrat, and more are reemerging in the limelight at RV parks and gaining their guests' attention. From baby boomers wanting to take a trip down memory lane to millennials discovering this fun "new" style, stationary vintage lodging is growing more popular with every age group and showing no signs of slowing down. That's why Campspot is showcasing some of their favorite vintage glamping finds at parks across the country. Now, let's reminisce on decades past and get inspired!
---
Launch Pointe's Vintage Village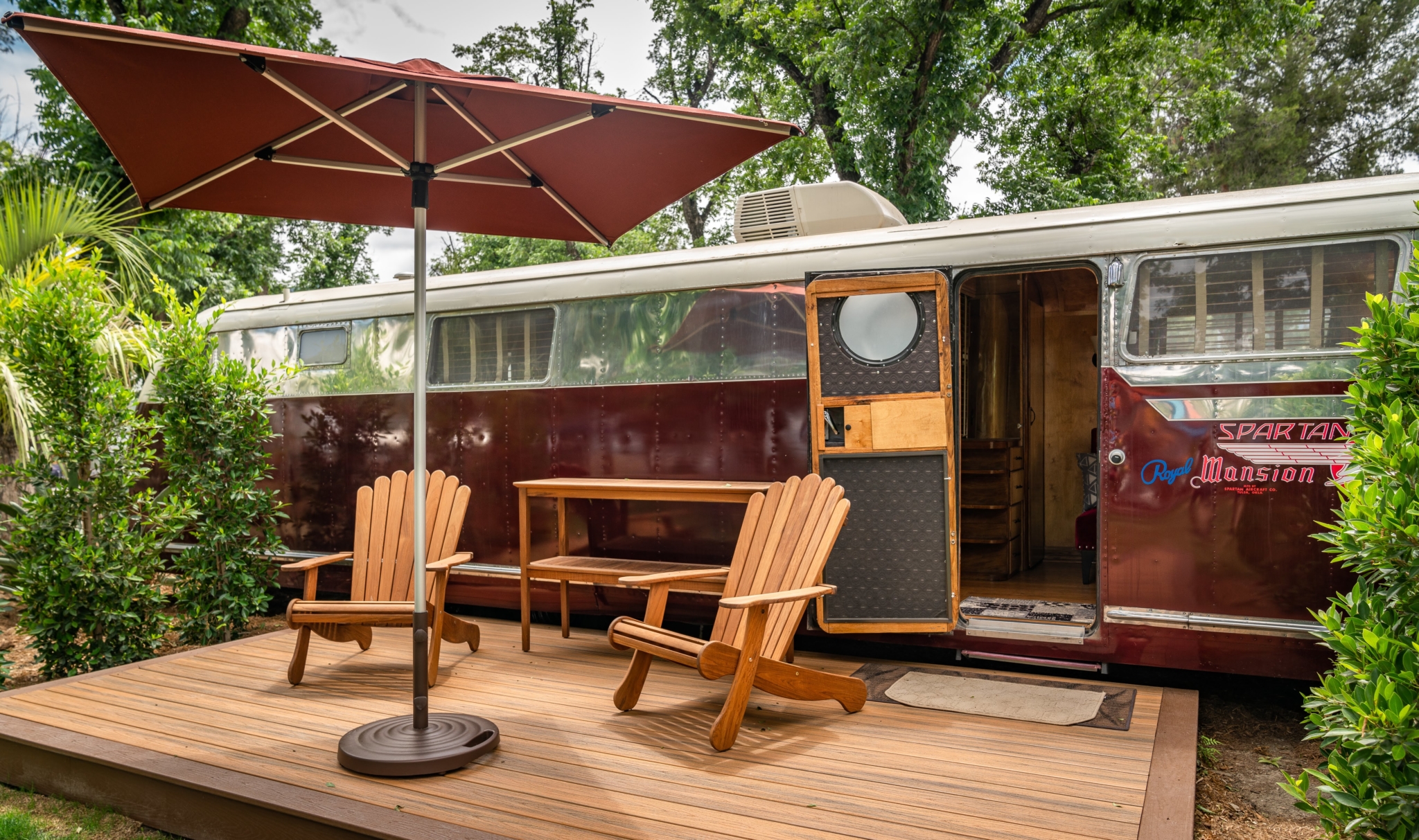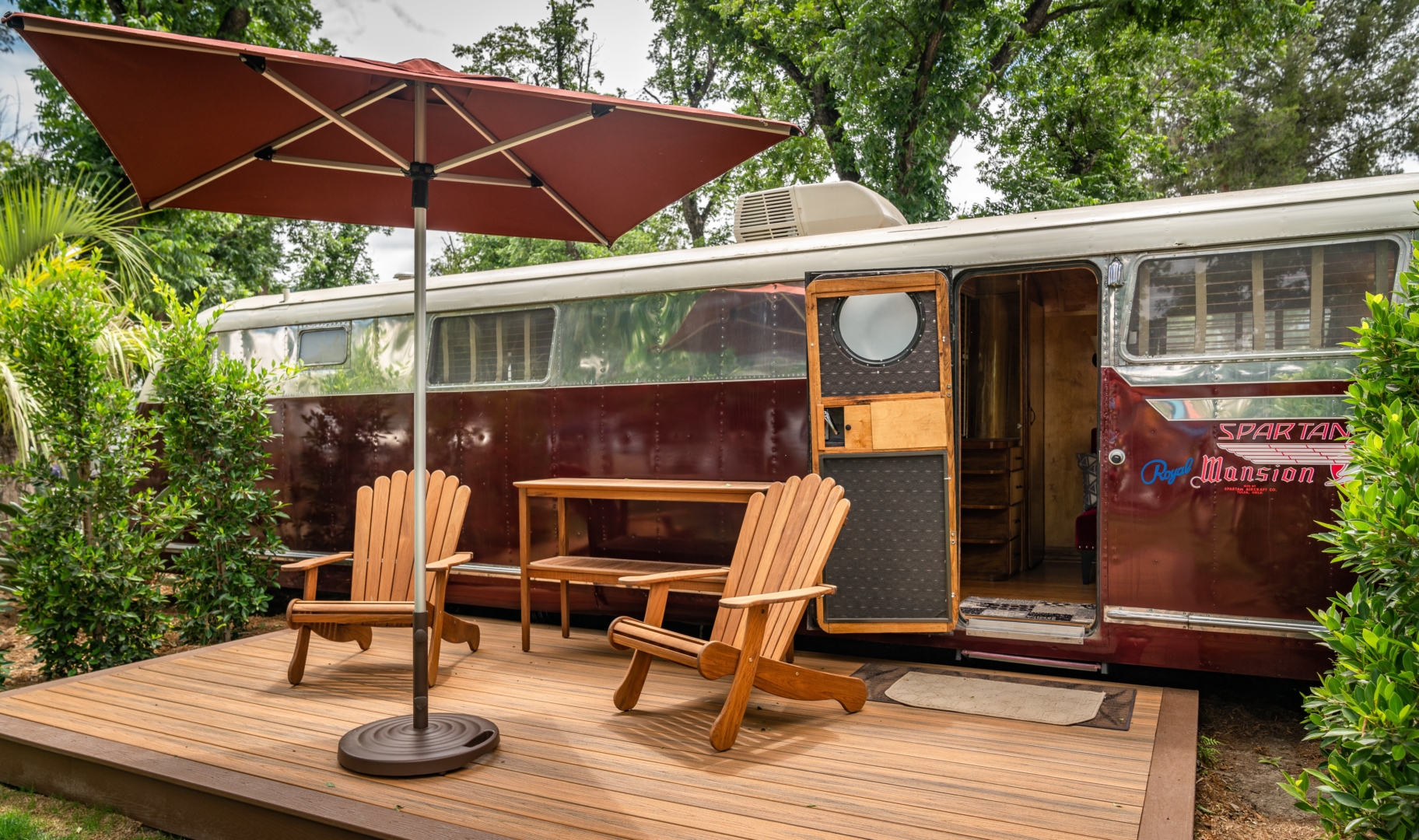 Located in Southern California, Launch Pointe Recreation Destination & RV Park's Vintage Village is truly a one-of-a-kind glamping vacation destination. All complete with custom furnishings and unique layouts, guests can choose from a wide variety of classic trailers within the village. For those looking for an authentic trip back in time, their 1954 Royal Spartan Mansion Doubler-Ender is just that.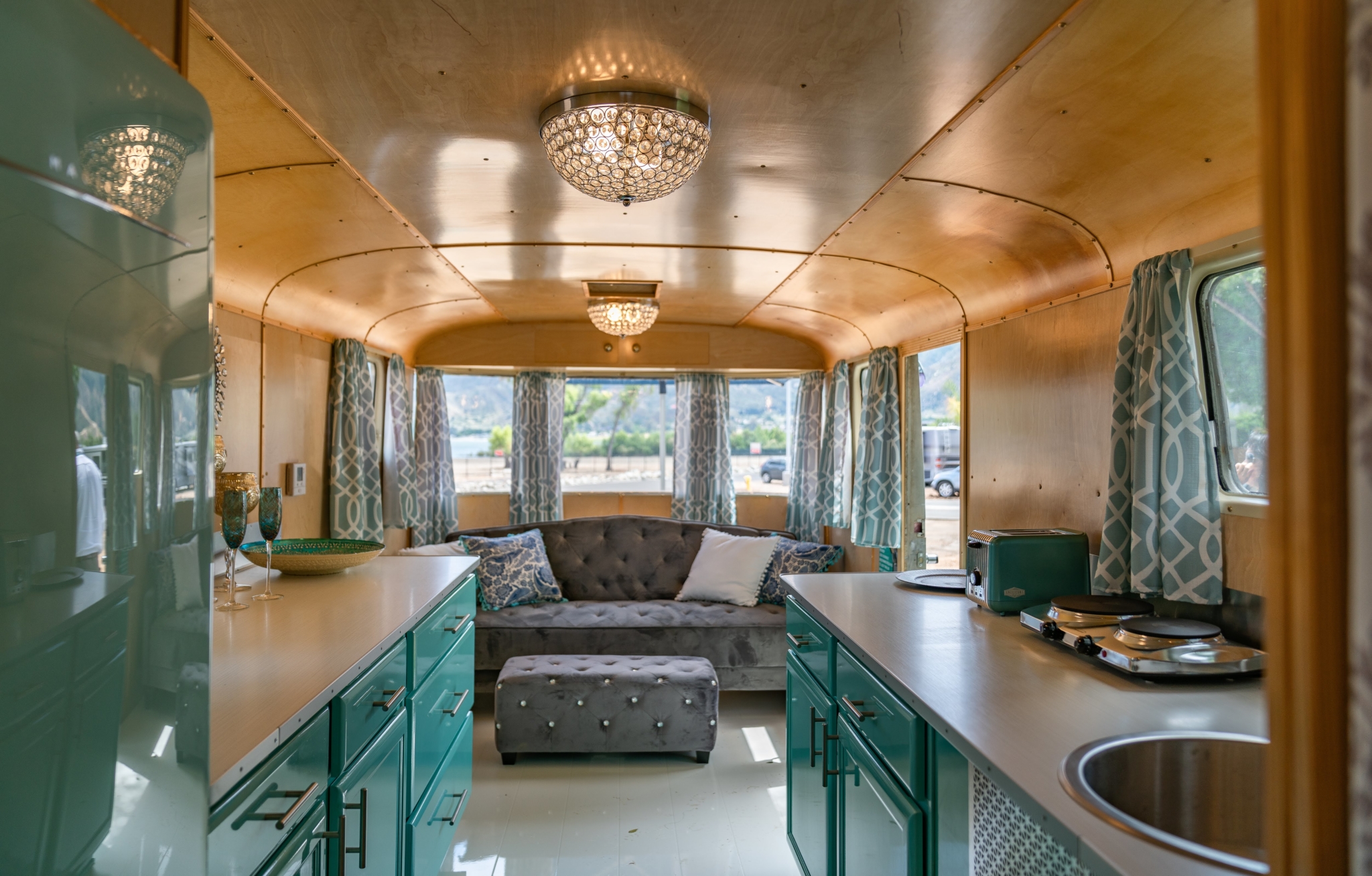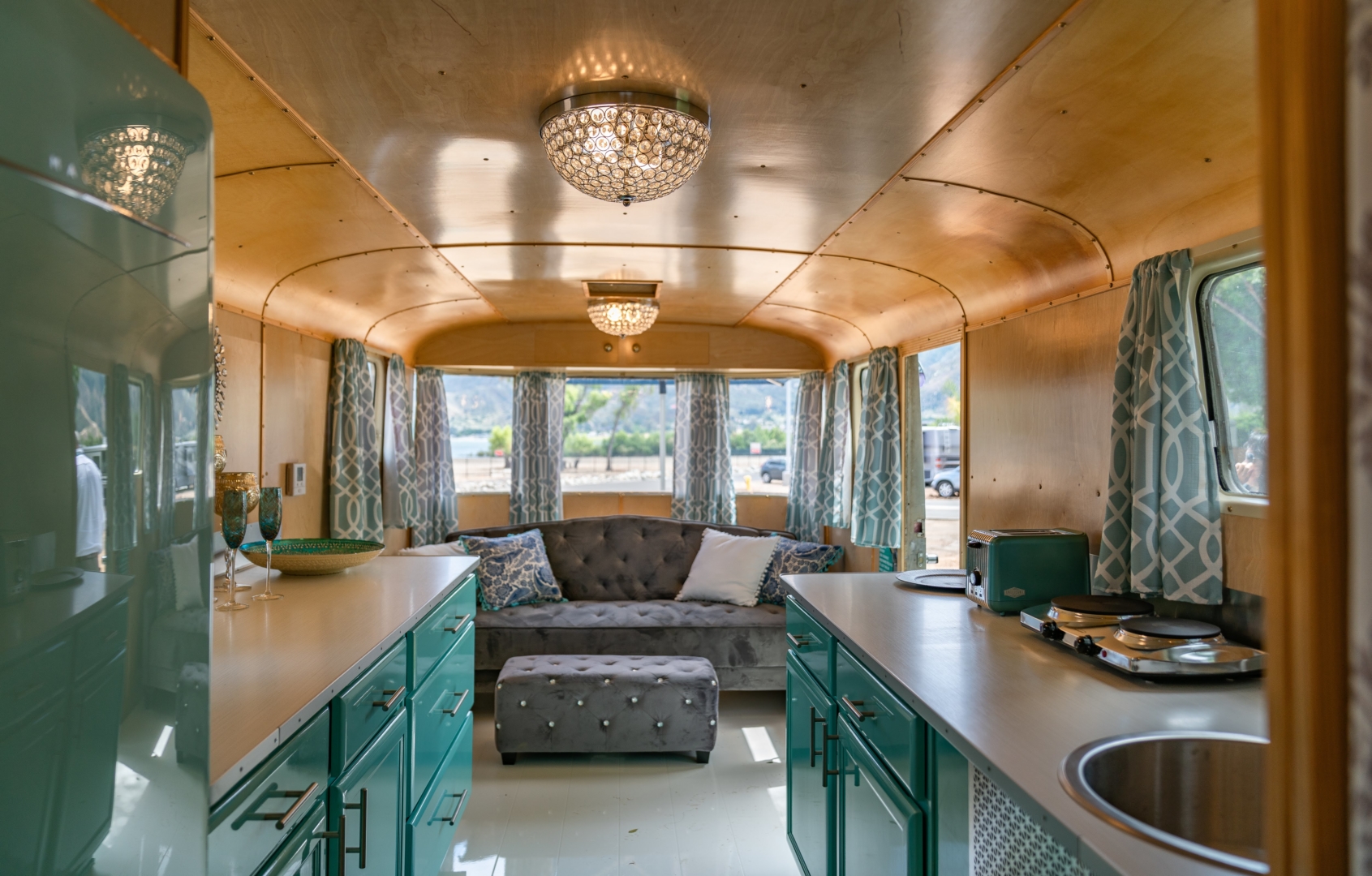 ---
Emberglow Outdoor Resort's Named Collection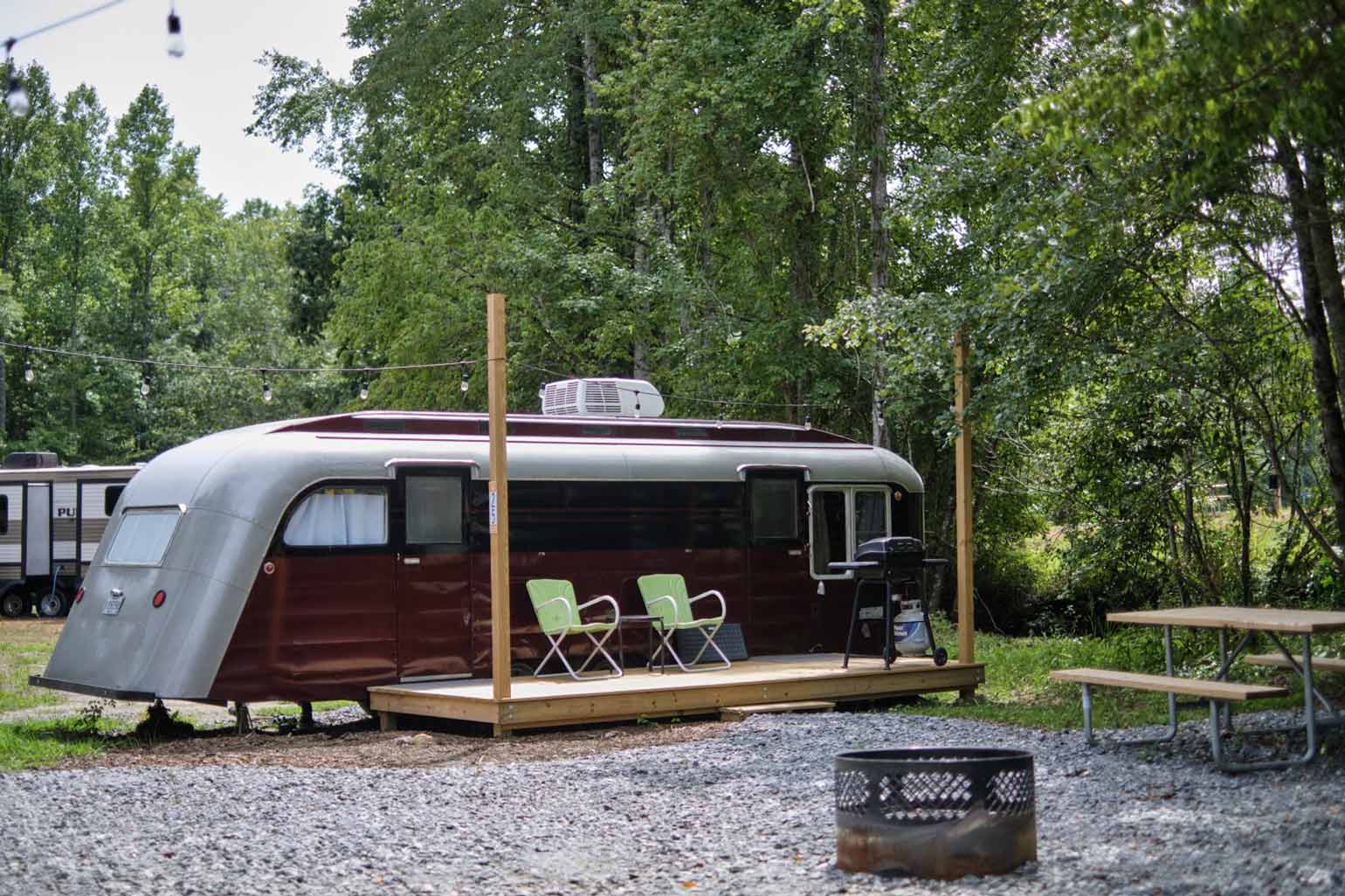 Nestled in the Blue Ridge Foothills of Western North Carolina, Emberglow Outdoor Resort features a collection of beautiful vintage offerings you won't find anywhere else. Each layout is distinct from the next with impeccable attention to detail, timely decor, finely-crafted interiors, and a name fit to match. Choose from Harold, Gene, Helen, Frances, Stella, and Millie.
For guests who desire a trip to Hollywood, their 1951 Vintage Spartanette Camper (Gene), is made for stardom — think classic and cool like James Dean, who owned the same style. This vintage trailer stays true to the time period with wood-paneled walls, a funky flair, and retro curtains to tie together the nostalgic look for a unique glamping experience.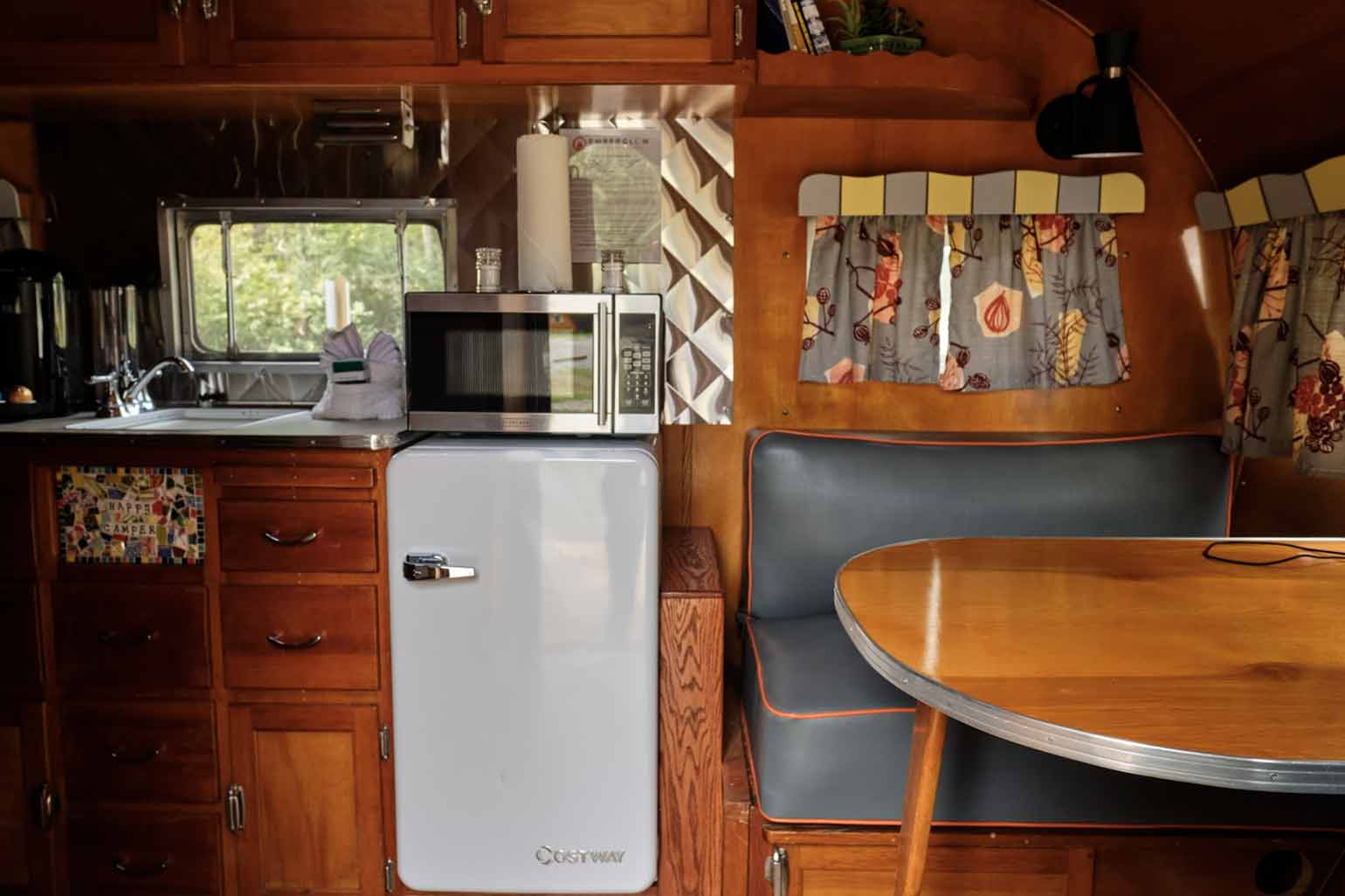 ---
The Hideaway Retreat's Shabby Shasta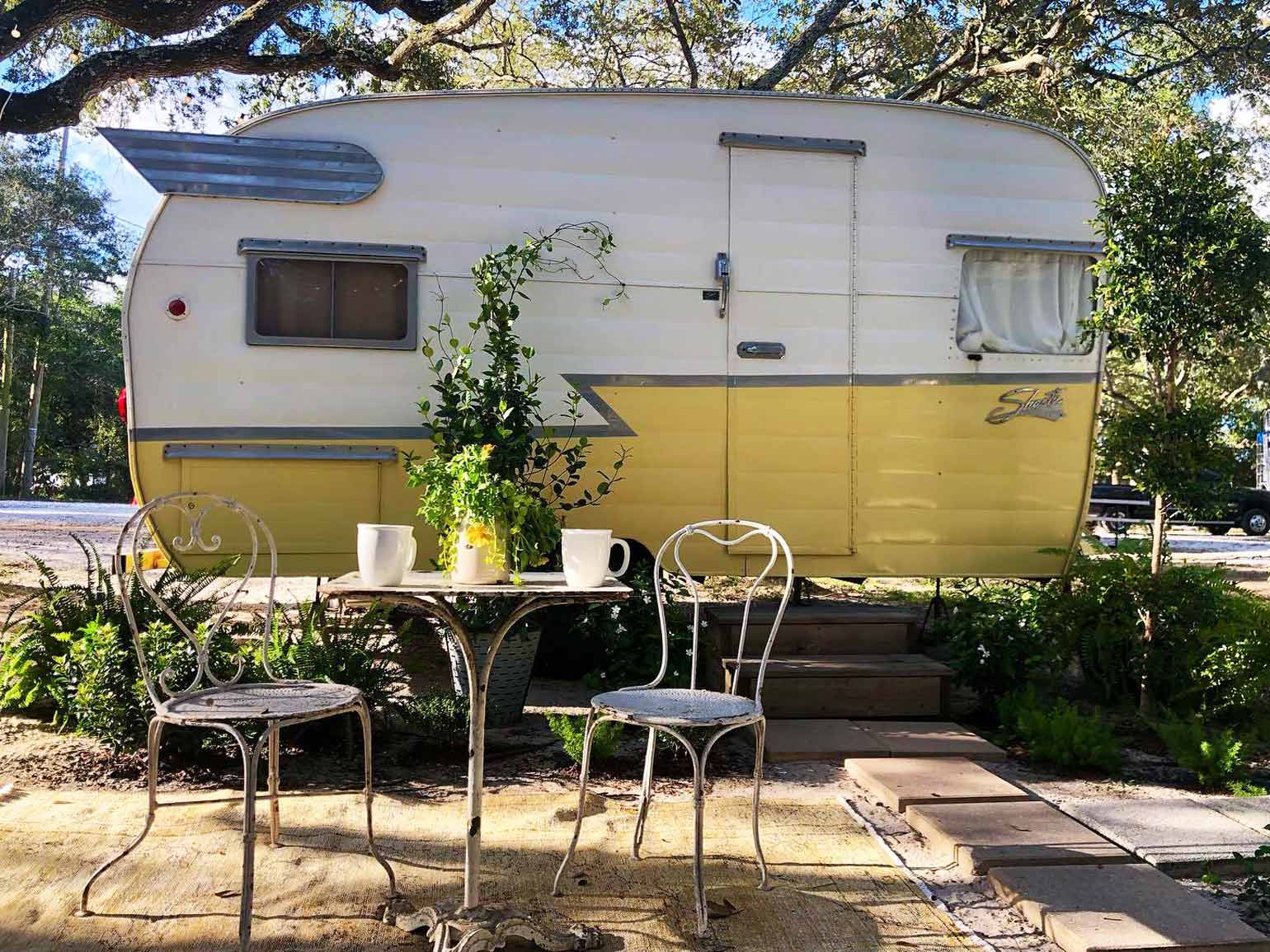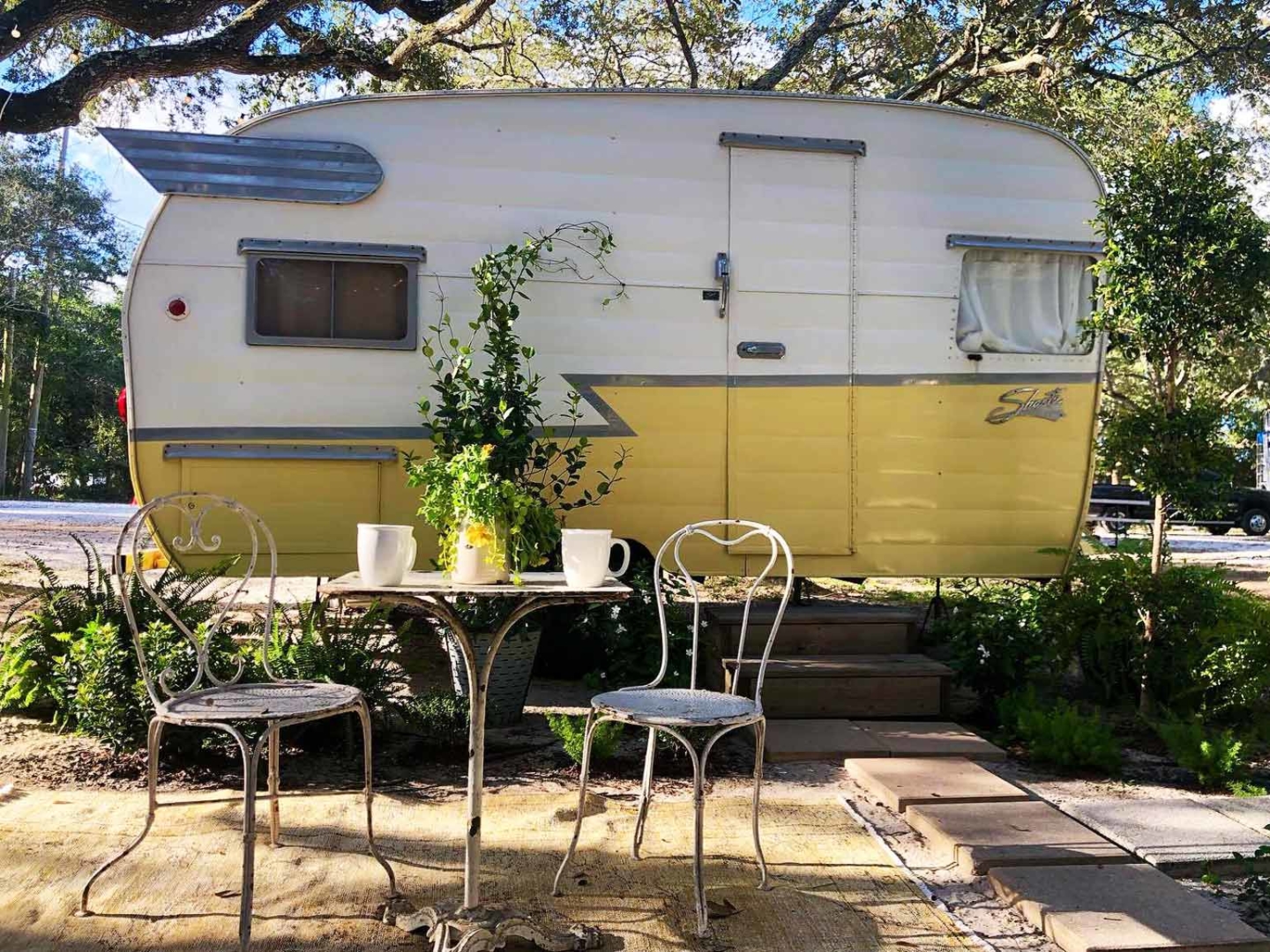 The Hideaway Retreat in Navarre, Florida is located on the incredibly beautiful Santa Rose Sound. This charming resort features an old-Florida aesthetic that is clean and classic. Nestled under a gorgeous mix of Oak and Magnolia trees, the "Shabby Shasta" serves as a perfect addition to the old school setting. This sweet vintage trailer is beloved by visitors and resembles the Florida sun.
Shabby's charming design features rich mahogany wood, a cozy interior, and Shasta's recognizable body with its famous wing. Originally built in 1941 by Californian Robert Gray, the first Shasta "house trailer" was used as mobile military housing for U.S. armed forces. Since then, Shasta has continued to spark wanderlust in its followers. Shasta was, and remains, an important player in the ultimate American Dream; the freedom and desire to roam and enjoy well-earned leisure time with the people we love.
---