The Eastern Sierra Scenic Byway Road Trip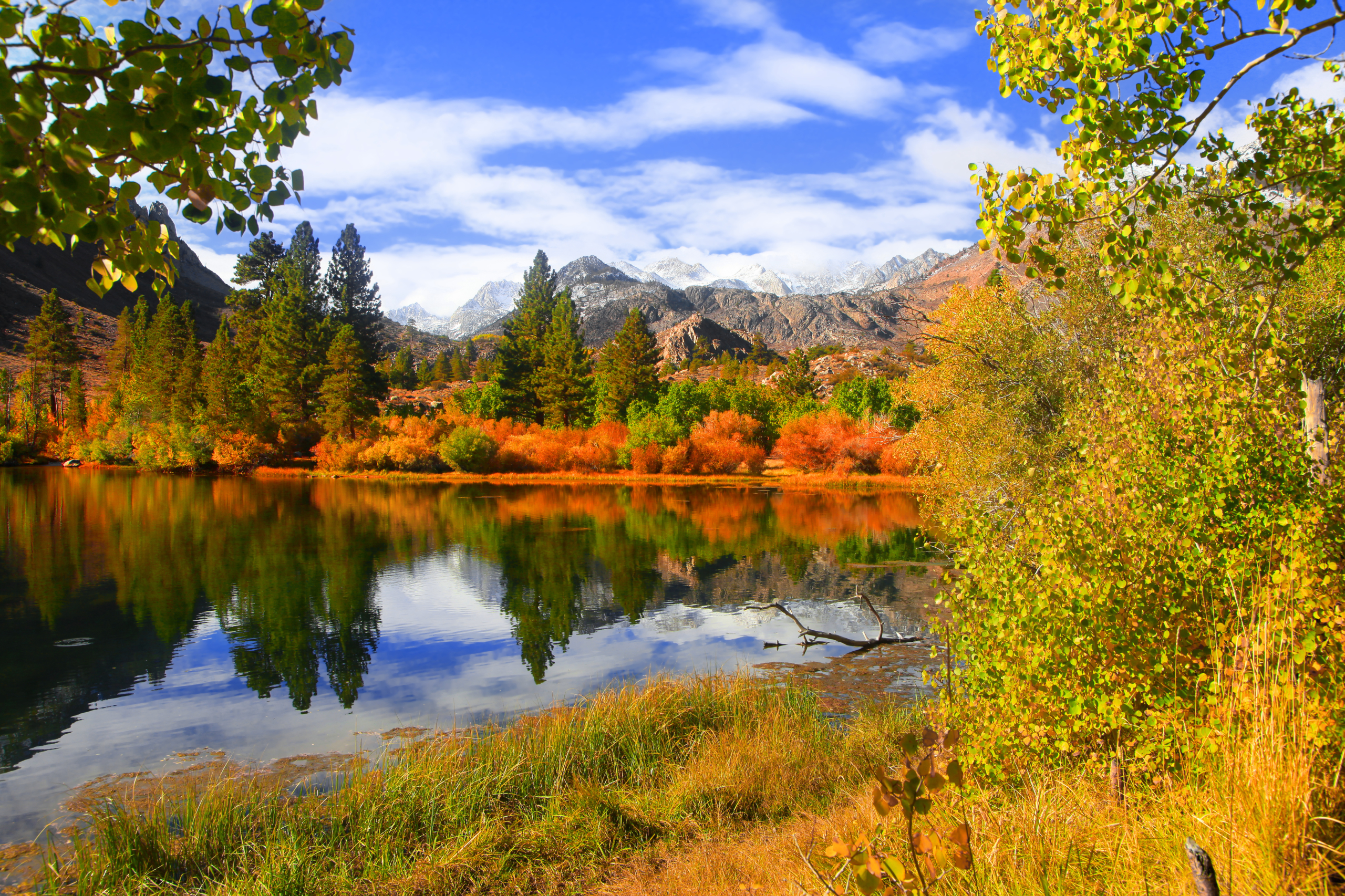 Some say this is California's most scenic drive, and if you head out during the fall months, you'll see why. At the turn of the summer season, starting in mid-September and continuing through early November, the trees of the Eastern Sierra Scenic Byway completely transform into an impressive display of rich and warm fall colors.
Total Driving Time: 3 hours 19 minutes
Total Driving Miles: 191 miles
Recommended Length: 3-5 days
Possible Routes
---
Stops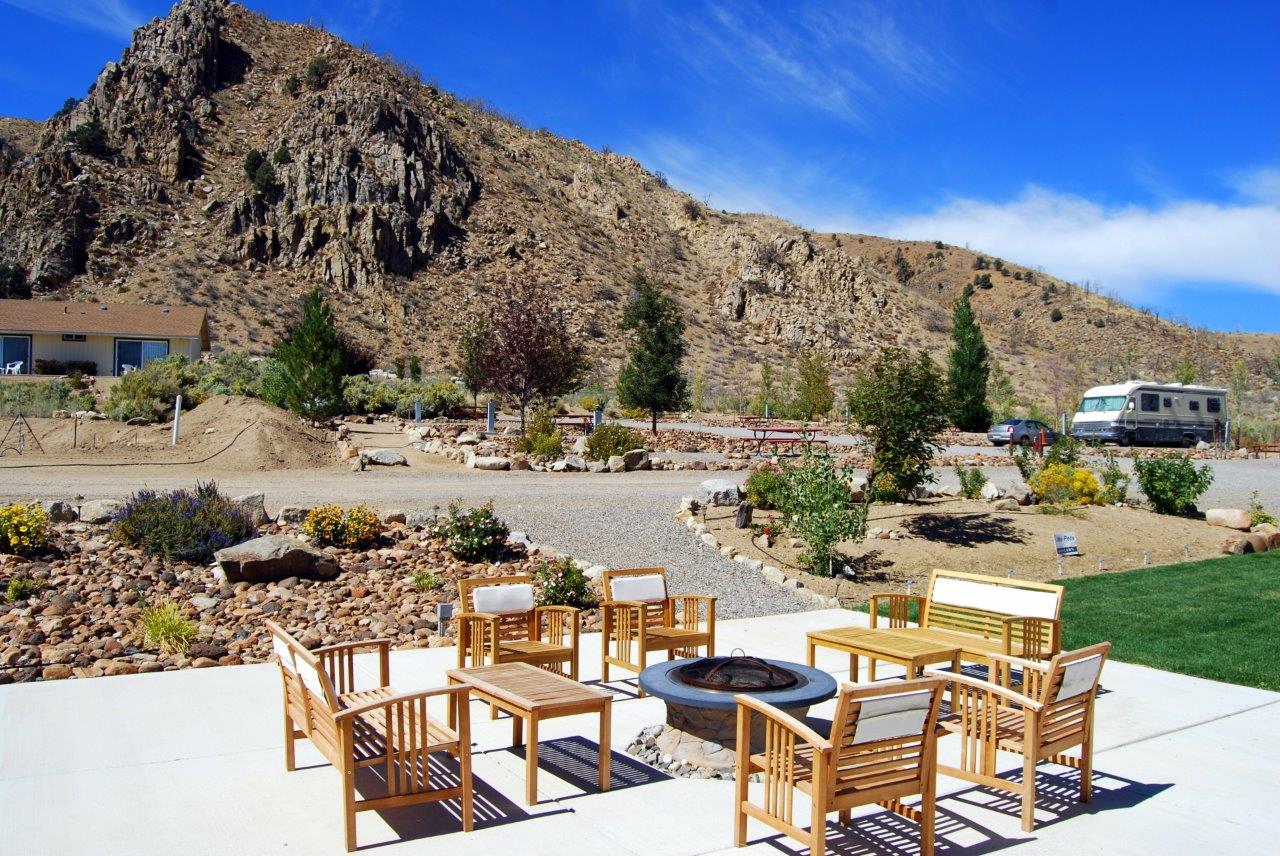 Coleville
Coleville is one town in a trio of small communities set along the Walker River. Just near the California-Nevada border. Coleville offers views of impressive, chiseled grey granite, setting a dramatic backdrop for anglers, kayakers, hikers, and photographers.
---
Bridgeport
Bridgeport has something for every outdoor adventurer, ranging from high mountainous hikes to relaxing hot springs. Bridgeport must-sees include Bodie State Historic Park, a ghost town that was once home to over 10,000 people, and one of Mono County's natural hot springs, Travertine Hot Springs.
---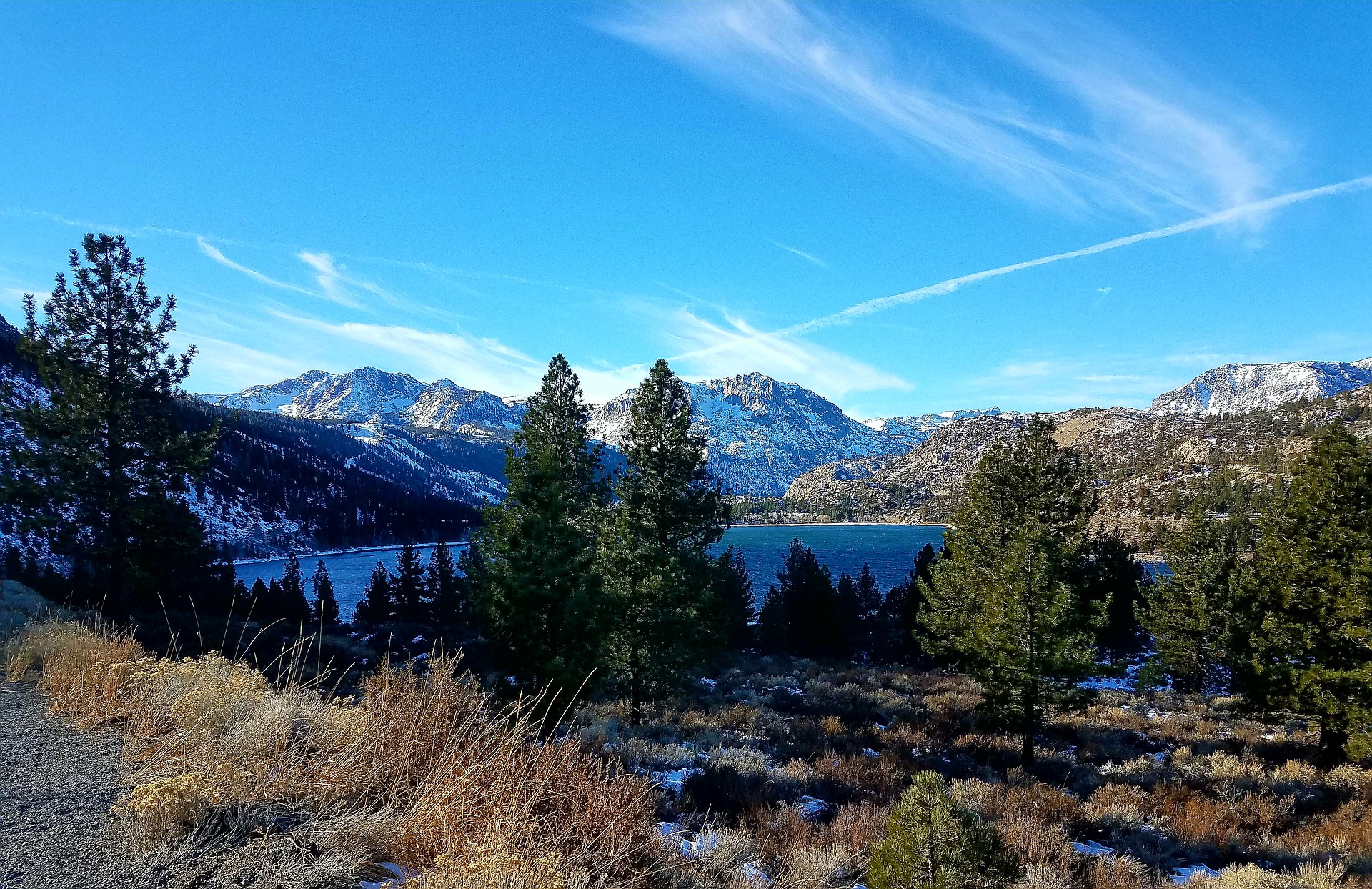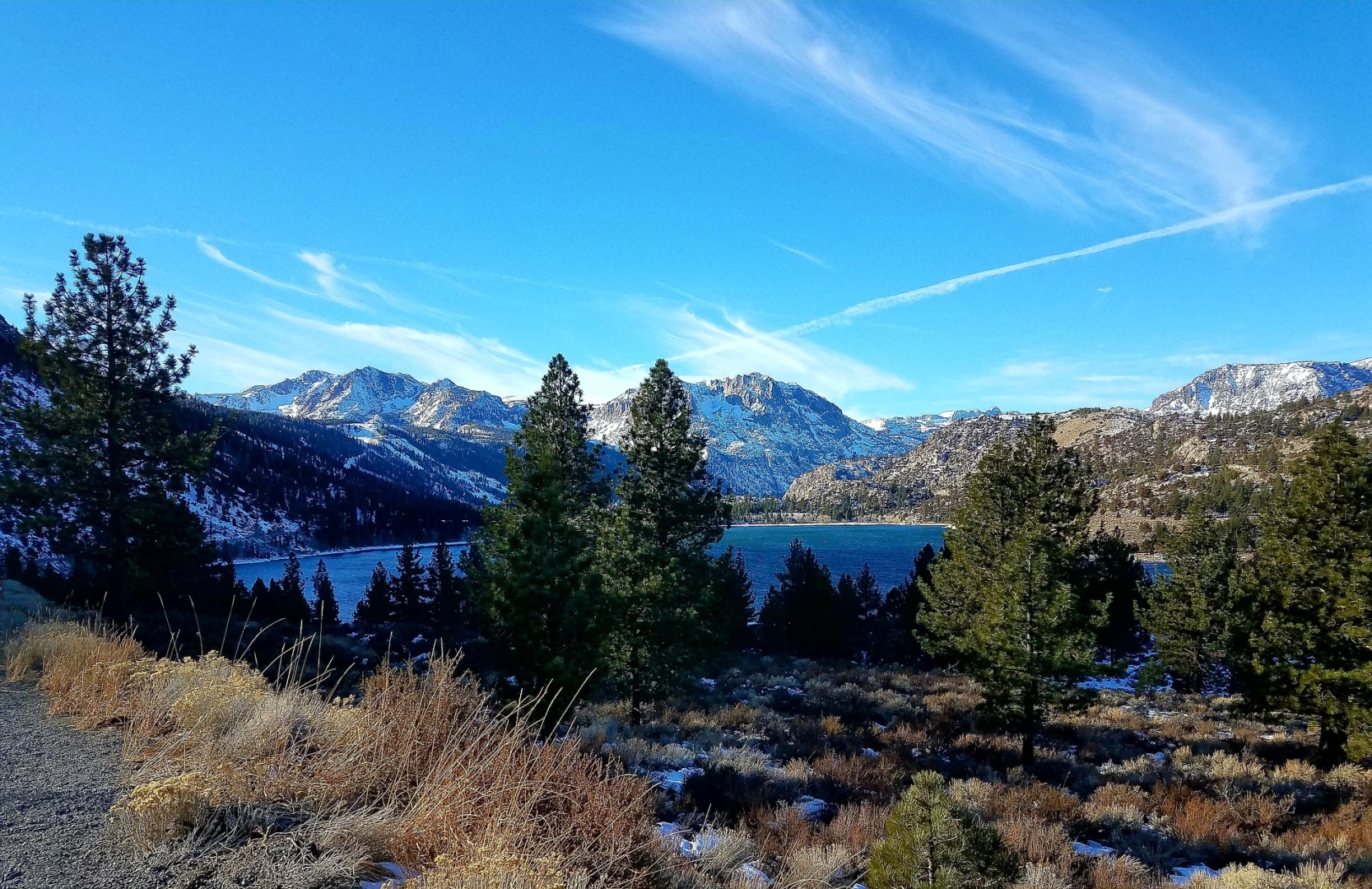 June Lake Loop
The Eastern Sierra Scenic Byway Roadtrip wouldn't be complete without a 14 mile round-trip detour through June Lake Loop. Visitors of "The Loop" can explore the four lakes at the base of Carson Peak that are popular for fishing and paddling, lake side dining, and a variety of lodging options.
---
Bishop
Bishop is the largest town in Inyo county and an outdoor lover's paradise. Try your hand at bouldering (rock climbing on small formations without any ropes or harnesses), visit some of the oldest trees on earth in the Ancient Bristlecone Pine Forest, relax in the area's largest natural hot spring at Keough's Hot Springs, or hit the water for some world-famous trout fishing.
---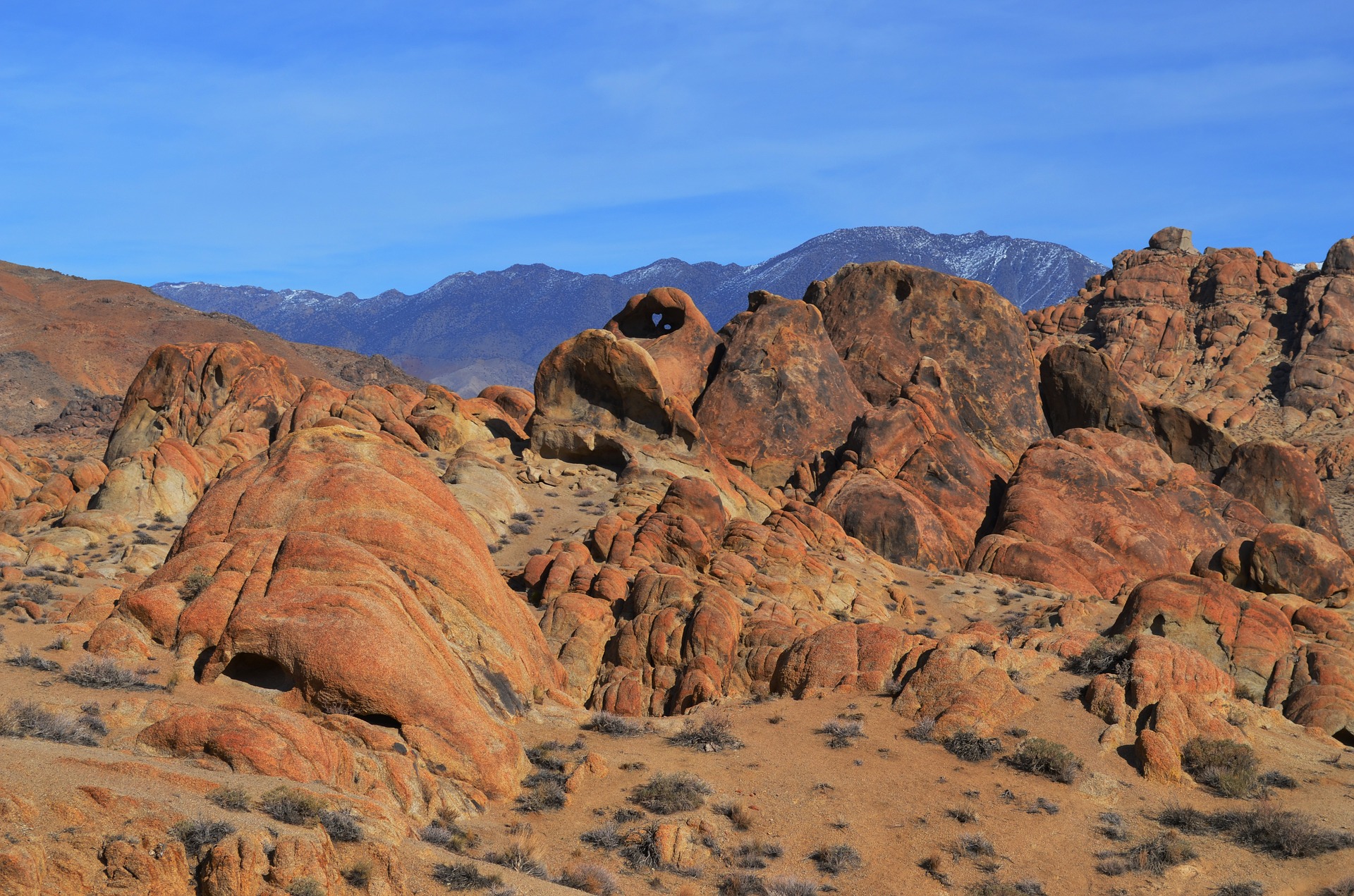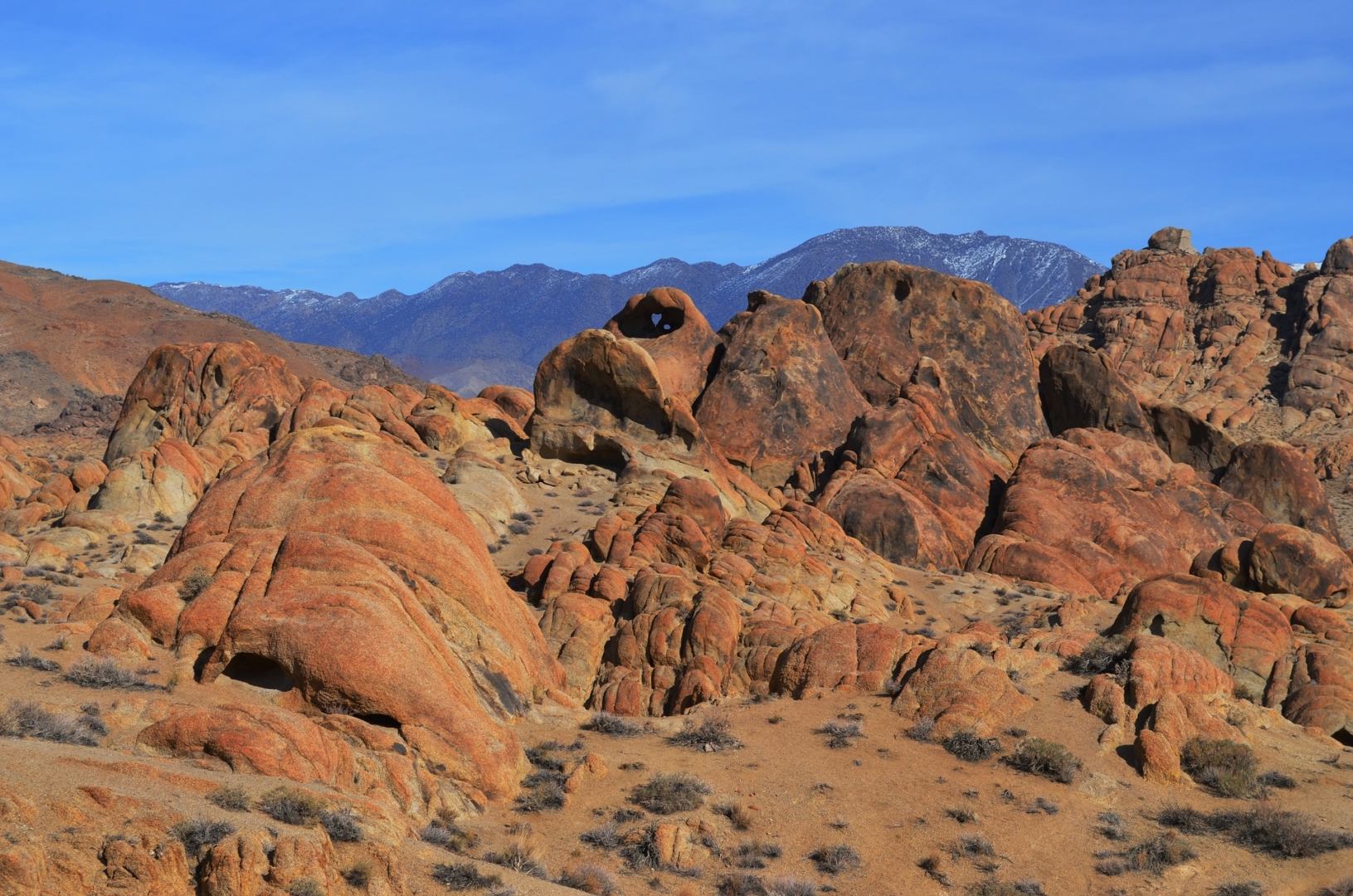 Lone Pine
Lone Pine is the gateway to the highest point in the lower 48, Mount Whitney, and the lowest point in the US, Death Valley. Lone Pine's own Alabama Hills, incredible rock formations called "the earth's oldest hills", served as the filming location for many old western movies.