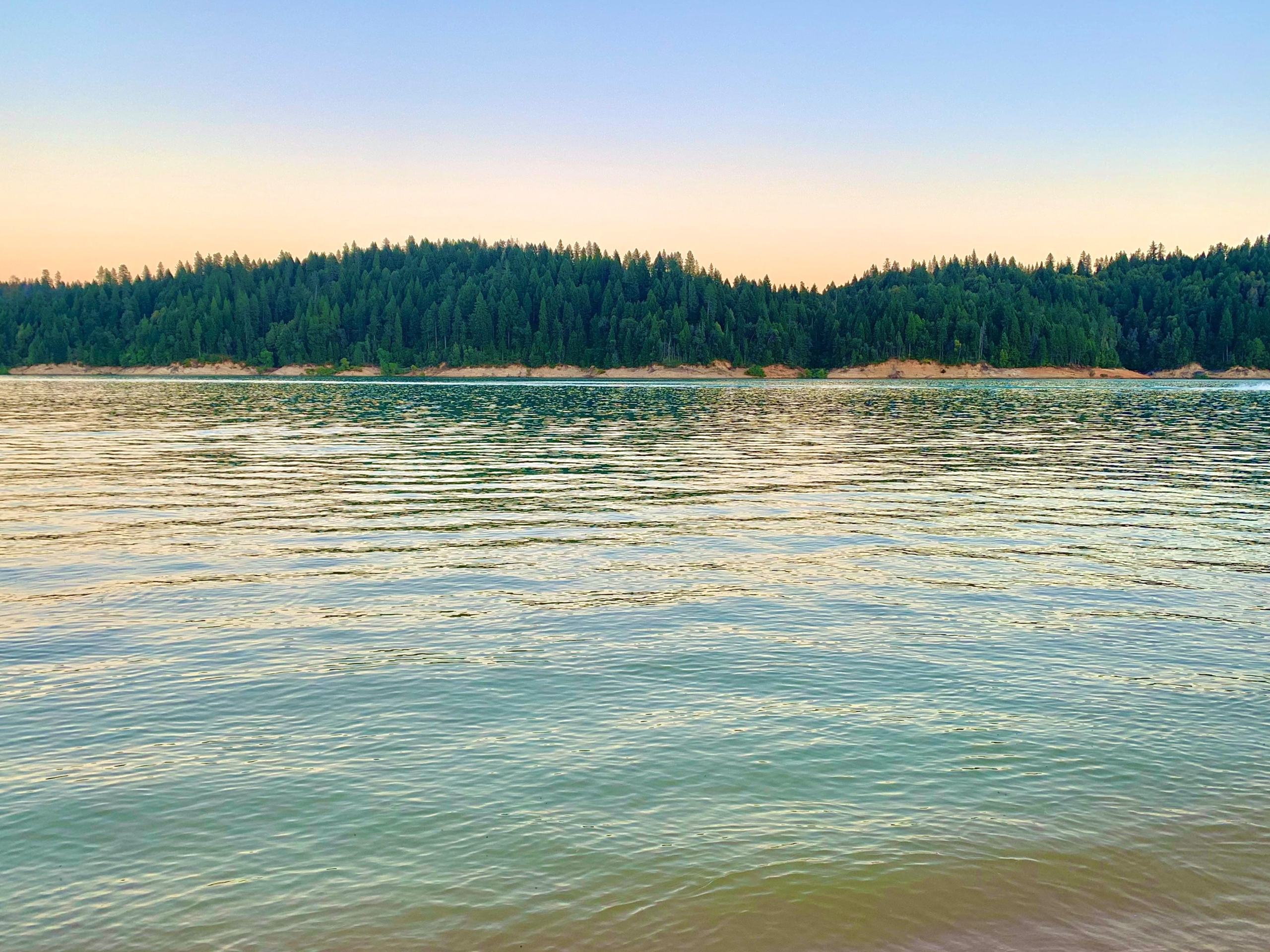 The Lifecycle of Camping
During my last camping trip to a cozy Northern California lake tucked among the pine trees, I was playing a modern-day card game of every 90s kid's favorite computer game – The Oregon Trail. I looked at the cards stretching across the table that composed our metaphorical journey, which felt as real as possible in the 21st century, and reached forward for the worn card that read "CALAMITY", hoping it was something minor or at least fixable by my wagon party…
"You have died of dysentery". After the table full of nostalgia filled groans subsided, I stepped away for a little walk around the twisting campground loops while my fellow campers forged on to the tabletop beacon of Willamette Valley, Oregon.
This campground was filled with just about every type of camper you could imagine. Teenagers set up in the back of their cars, families in fifth wheels projecting their favorite sitcom on a pop-up screen, eclectic van conversion nomads taking pictures for their Instagram, and a group of guys wrestling tent poles, debating abandoning their project for some cold beers and a night sleeping in their hammocks.
I took a pitstop to chat with the eccentric camp host, who shared with me that he spends most of his day mending things that fall prey to new RVers – broken fence posts, ran over flowerbeds, and backed-into water spigots. The camp host was not frustrated, and instead laughed as he told these stories, sharing the sentiment that what matters that more than a few repairs after a busy weekend is sharing his favorite place with new people discovering their passion for camping and the outdoors.
I long for the day that I can be a new RVer, struggling my way through a one-way road in a campground as the seasoned camp host winces while backing us into our site. Many tent campers feel the same twinge of jealousy as we watch RVs, trailers, van conversions, and pop-up tents alike take to the highways en masse every weekend.
Later, as I crawled out of my tent after grabbing a sweater in preparation for the inevitable chill of a sunset breeze over the lake, some of those car-camping teenagers from earlier walked past our campsite, slowed down, and marveled over the many tents filling our group site. Where did we get them? How much did they cost? Are they difficult to put up? Where do we store them during the winter? They thanked us after we answered their many questions, and one of them said "I can't wait until I can get my own tent."
As I was admiring the rows of various RVs and trailers lining my walking path from earlier, I forgot to take a moment to appreciate where I was in the lifecycle of camping. I was too busy longing for something more, that I forgot how far I've come since I first started camping. My eight-person instant pop-up tent complete with an 18-inch air mattress is a few steps above my first solo camping set up – a sleeping bag from the thrift store and a rusty lawn chair from my grandparents' garage tossed in the back of a 2008 Ford Escape. Before that, I had permanent "dibs" on the space over the driver's cab in my parents' cozy class C, complete with a privacy curtain and a USB charging station.
The camping lifecycle is the inevitable "glow-up" through various levels of camping gear and styles. Going from camping with family to being responsible for your own gear looks different for everyone, but the commonality is a deep desire for something more that may enhance your camping experience. A bigger RV. An easier-to-construct tent. A longer camper trailer. A comfier mattress for the back of the SUV.
No matter where you are at in this camping lifecycle, we all camp for a common reason: to connect. Connecting with our family and friends around a campfire, or maybe connecting with our roots to the outdoor spaces once traveled by pioneers and inhabited by those that cared for the land long before them. Enjoying the company of our friends, family, and fellow camping enthusiasts surrounded by nature is a privilege, whether you're in a top-of-the-line RV, scrunched up in the backseat of your car, or swaying in a hammock between two trees.
Appreciate where you're at in the camping lifecycle, and say hi to your camping neighbors who are in a different stage of that cycle, whether to reminisce on what was or to start collecting tips for what could be. The only thing that separates RV and trailer owners from tent and car campers isn't the gear, but the ambiguous borders where your campsite ends and theirs begins.
See you out there, neighbors.