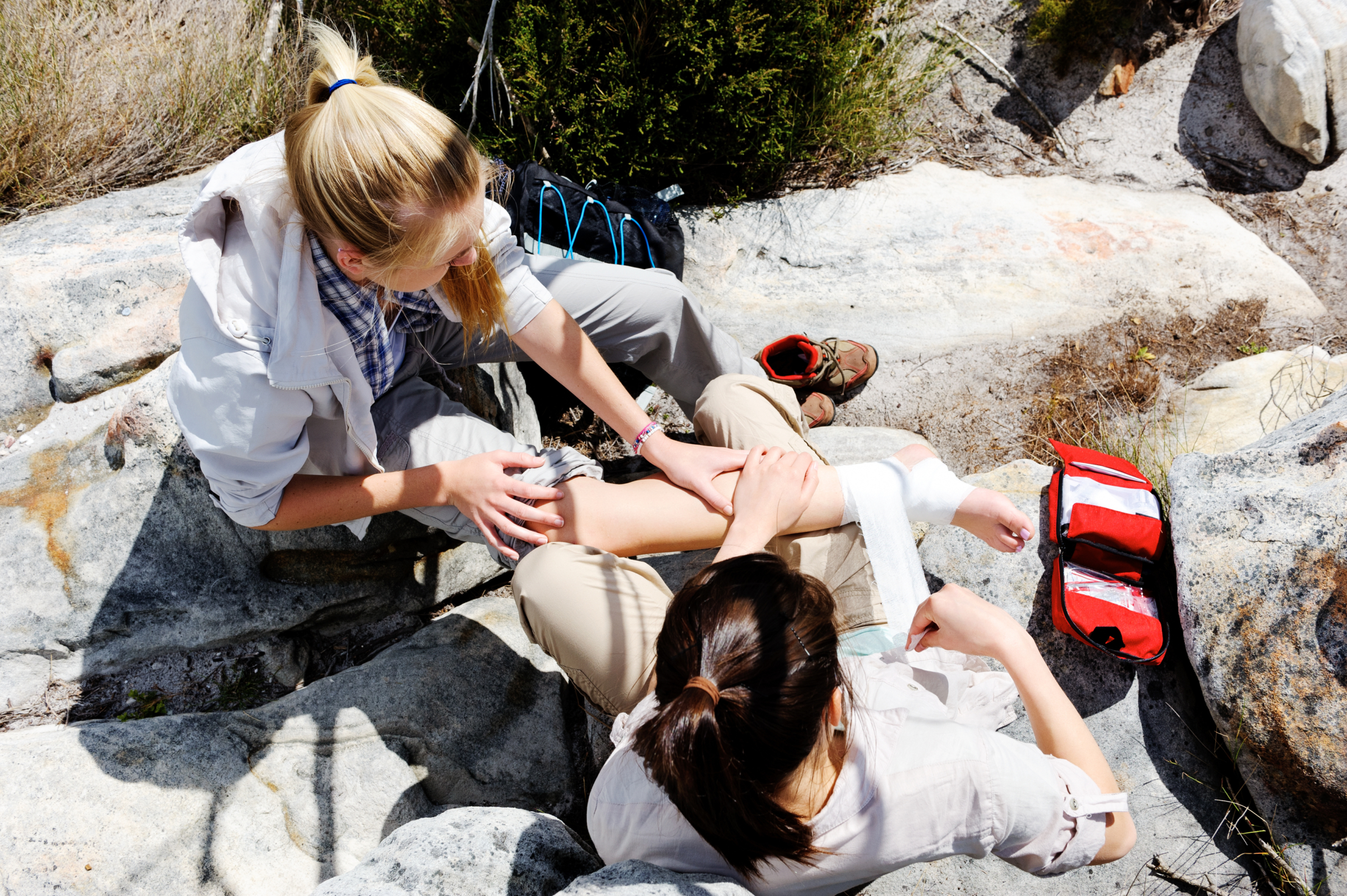 14 Essentials Every Outdoor Adventurer Needs
Anytime we are in the outdoors, we accept the risk and understand that incidents can happen. Whether on a short day hike or a multiday backcountry backpacking trip, having the right gear could be the difference between a simple rescue and an emergency situation. Before heading out, ask yourself, "Am I prepared for an unexpected night in the wilderness?"
Here is what to put in your essential kit for EVERY outdoor adventure:
1. Navigation
A map, compass, or satellite device will assist search and rescue teams in pinpointing your exact location.
2. Illumination
Bring a headlamp with extra batteries so when it gets dark, you have a hands-free way of lighting up your surroundings and signaling rescuers.
3. Sun protection
Avoid sunburns with a hat, long sleeves, sunscreen, and sunglasses.
4. First aid
A simple first aid kit should include bandages, tape, antibiotic ointment, Benadryl, ibuprofen, Tecnu, safety pins, moleskin, Imodium, a bite/sting kit, tic remover, etc.
5. Knife or multitool
Be sure to pick a knife or multitool that you are comfortable using and handling; you don't want to accidentally cut yourself when trying to close it.
6. Fire
Waterproof matches, a lighter, and flint are the normal essentials, but dryer lint is also helpful when starting fires (let this be your reminder to empty your lint trap at home!)
7. Shelter
An emergency blanket or a rain poncho are a necessity to protect yourself from the elements.
8. Food
Protein bars, PayDays, Lifesavers, or Smarties don't take up too much space in your pack and are great for a quick sugar boost.
9. Water
In addition to a water bottle, pack additional water in a water bladder and bring a water filter or iodine tables to safely ingest naturally occurring water.
10. Clothes
Other than the clothes you wear out (which should be brightly colored), also bring things needed for cold weather adventures just in case of rapid weather changes, including a beanie, gloves, a rain/wind shell, and a puffy jacket.
11. Repair Kit
Items like tape and bungie cords are extremely versatile and useful in emergency situations.
12. Rescue Whistle
If you get stuck in a place where no one can see you, your voice may give out from calling for help. A rescue whistle will do the work for you to help people find you easier.
13. Trekking Poles
Trekking poles aren't just useful for navigating rough terrain — they can also be used to fend off predatory wildlife, to split a broken limb, and to make a more stable shelter.
14. Personal Items
Personal items such as necessary medication, your driver's license, your car keys, and cash/credit cards should be kept with you at all times.