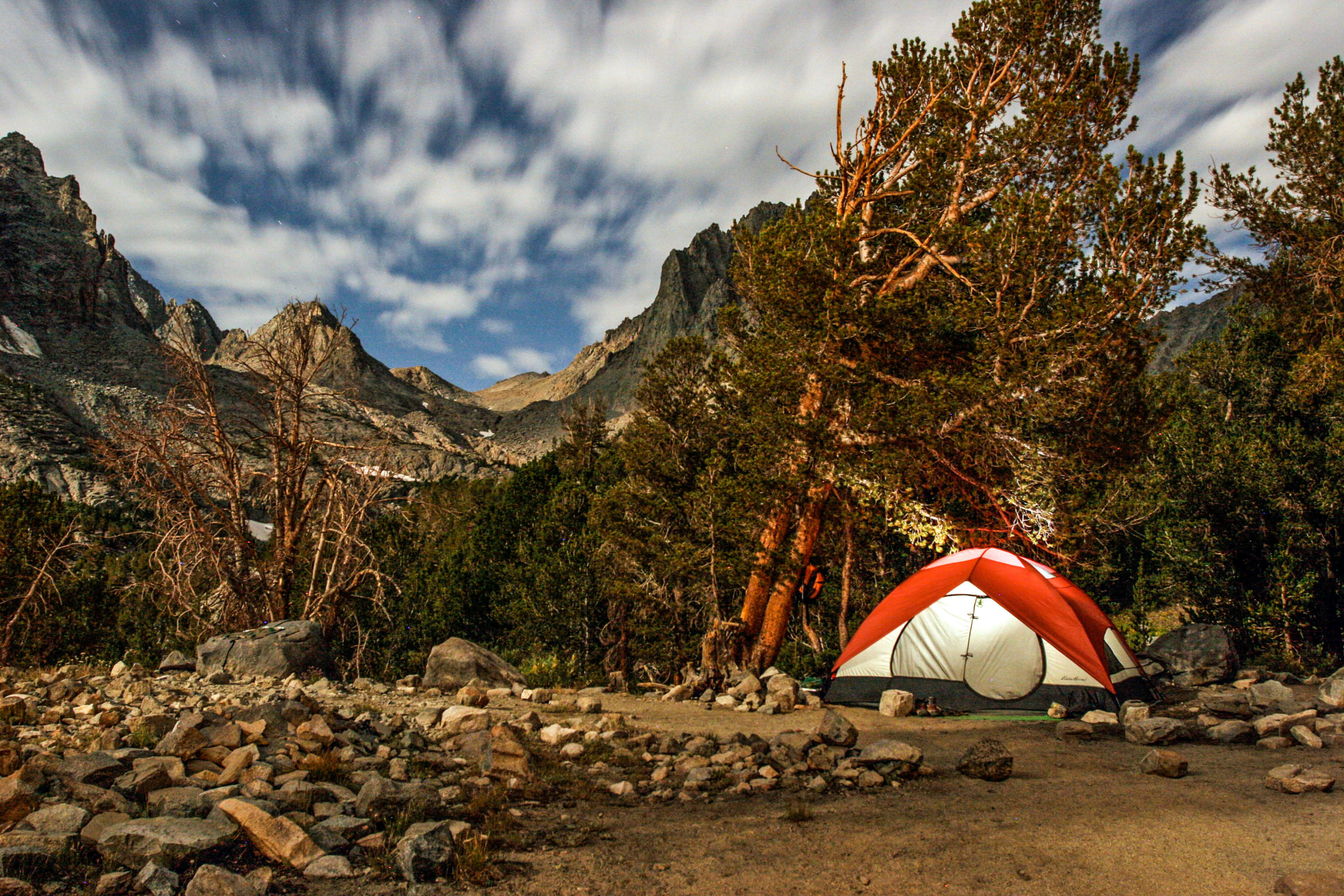 The Do's & Don'ts of Primitive California Camping
What is dispersed camping?
Dispersed camping is camping in an area designated for camping that has no services or amenities, like bathrooms or potable water. It is a space where you can camp, as long as you bring everything you need to be self-sufficient. Not only do you have to bring everything you need in, you must take everything you use or create out, including garbage and human waste. Dispersed camping takes a significant amount of preparation and practice, and is therefore more common and successful with experienced campers.
---
The Do's:
Be Self Sufficient
There are no amenities in the great outdoors! Not only are there no pools or playgrounds, dispersed camping offers no bathrooms, water, or garbage facilities. (If this sounds like more of a punishment than a vacation to you, check out California's best campgrounds teeming with amenities here.)
Drive on Existing Roads
Do your part to prevent damage to the local flora and fauna. Use existing paved, gravel, and dirt roads to lead you to your new favorite camping spot.
Use Sites Others Have Used Before
Reduce impact by reusing someone else's spot. Picking a site that has been previously used helps avoid damage to plants and wildlife in other locations.
Camp on Bare Soil, Out of the Way
If you must use an untouched space to camp, avoid causing damage to plants and grass. Try making your campsite less visible to other travelers and campers, too!
Be Aware of Fire Restrictions
If you know how to safely build and extinguish a campfire, always follow posted restrictions regarding open flames (this includes charcoal grills.) Check with your location before you go – you might need to purchase a fire permit before arriving!
Leave No Trace™
If you pack it in, you pack it out! When dispersed camping, everything you bring with you or create must be removed upon departure. This includes any and all trash and human/pet waste that wasn't buried (read "Potty Wherever You Please" below.)
---
The Don'ts:
Stay in One Area for More than 16 Days
If you're out on a long roadtrip and found the perfect, picturesque spot, you'll have to give it up to another deserving traveler after 16 days and move at least 5 miles down the road to continue your adventure. You also can't revisit the exact same spot within one calendar year; this helps keep human impact on wildlands to a minimum.
Camp within 100 ft. of Roads of Waterways
Dispersed campsites also cannot be within one mile of any developed recreation sites, like campgrounds, picnic areas, and trail heads.
Alter Natural Landscapes
Digging trenches or attempting to level your campsite can harm plants and wildlife both above and below the surface. Try to find a naturally flat spot!
Consume Natural Water
While the freshwater stream right outside your tent might look clean and refreshing, it is never a good idea to consume natural, untreated water. Water can be made safe for drinking by boiling it or using water purification tablets/filters.
Potty Wherever You Please
Using the great outdoors as your bathroom isn't as simple as it seems. To dispose of urine or feces, dig a hole six inches deep, 100ft. away from any water source. When you're done, fill the hole with dirt, and take your TP with you to properly dispose of as garbage.
Start a Fire with No Experience
If you aren't experienced in safely building and extinguishing a fire, do not attempt to have a campfire. California is entering into our high-risk fire season, and 87% of last year's wildfires were caused by humans!
---
Now that I know, where do I go?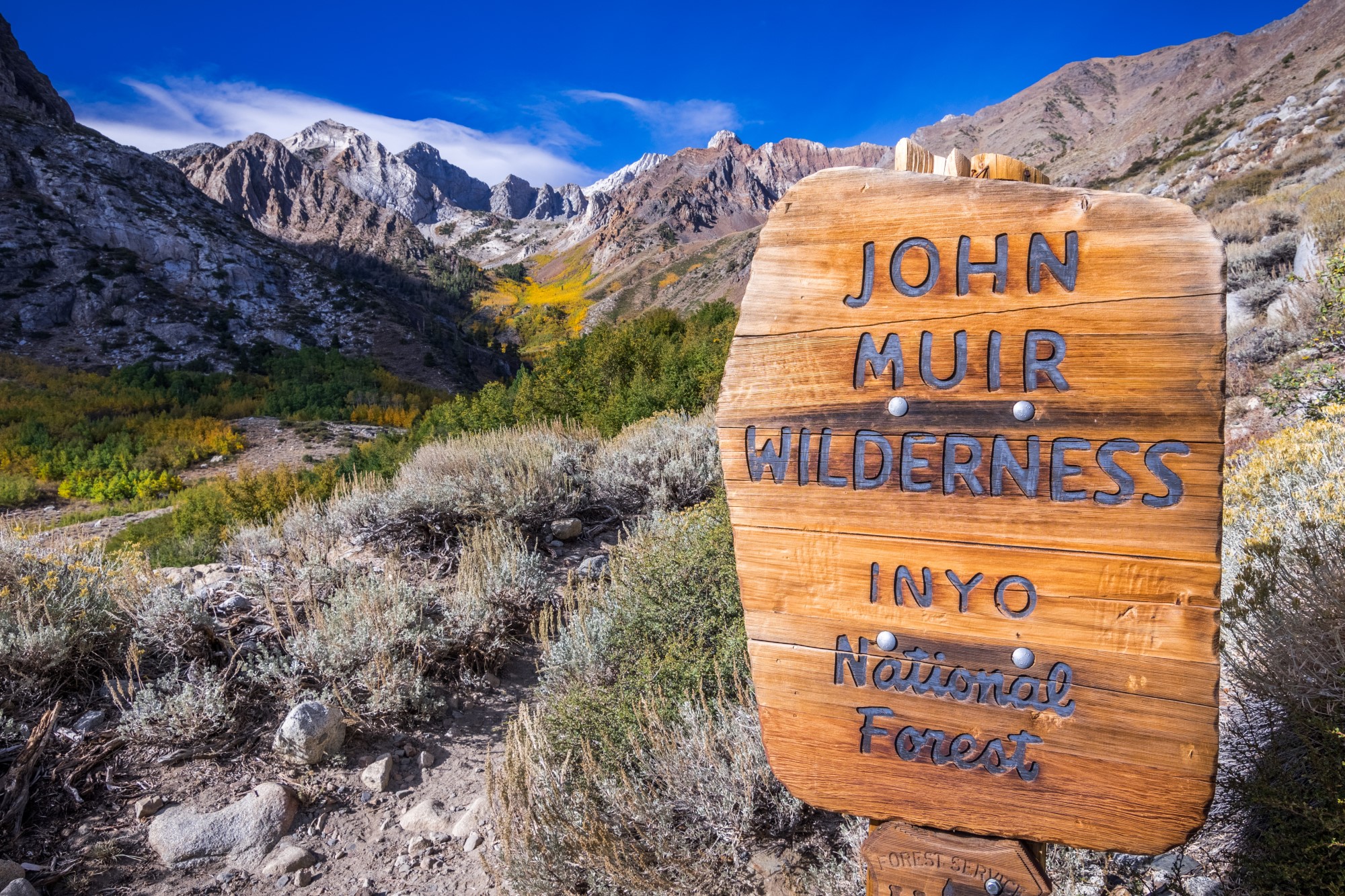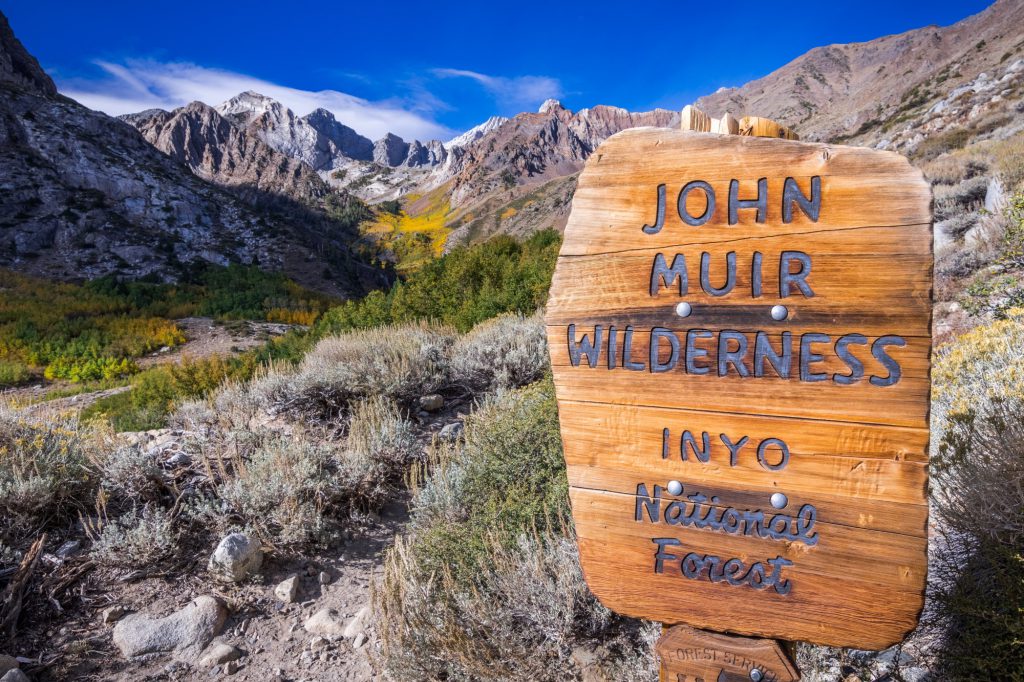 Picking a great dispersed camping location requires research and planning. The best place to start? California's National Forests and the Bureau of Land Management (BLM) lands. The National Forest System and BLM allows dispersed camping anywhere within forest boundaries (as long as you abide by the do's and don'ts!)
Having endless miles of space to choose from can seem daunting, so it's always good to start with a map and a call ahead to the nearest ranger station. Be sure to inquire about any fees associated with dispersed camping, as well as restrictions put in place (e.g. fire restrictions, overnight parking, or land management projects.) They might have some great tips and hidden gems to share with you, too!