Camp-California Outdoor Principles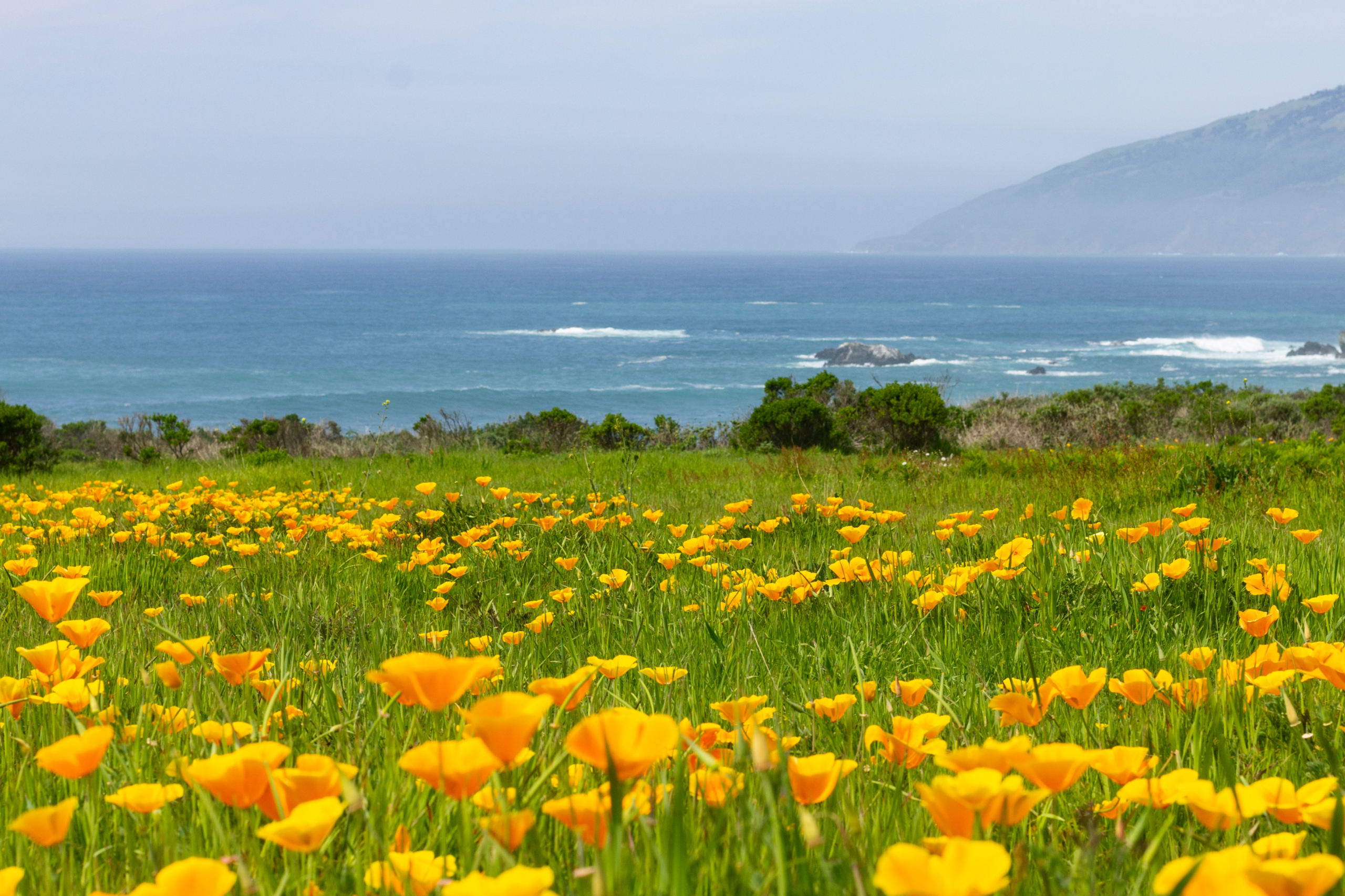 Do your part to keep the outdoors a safe and beautiful space for all.
We created these Principles with outdoor preservation for every skill level in mind, whether you're new to recreating outdoors or you're a seasoned expert. You may already practice some of these Principles, but there may be some tips you've never considered before that can help keep you safe while preserving our natural environment at the same time. Once you've read through the Principles, start collecting the FREE Camp-California Outdoor Principles Stickers below to bring the Principles with you on every adventure!
---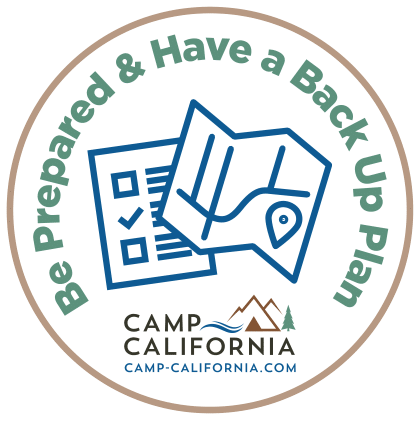 Be Prepared & Have a Back Up Plan
PREPARE A BACK UP PLAN
HAVE EVERYTHING YOU NEED
BE AWARE OF CLOSURES, RESTRICTIONS, AND SKILL LEVEL
Planning ahead ensures that you have everything you need for your adventure, are aware of closures and restrictions, and have back-up plans if an area is too crowded. Make sure that your plans are the right fit for your skill level and interests!
---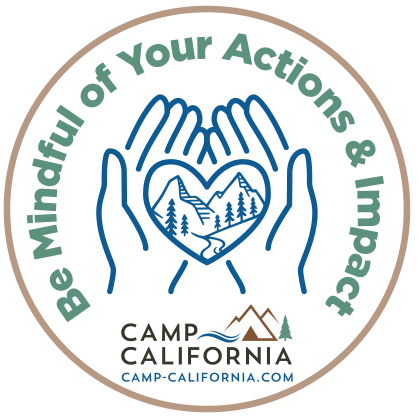 Be Mindful of Your Actions & Impact
BE PATIENT WITH STAFF AT PARKS
SHOW KINDNESS TO OTHERS ENJOYING NATURE FOR THE FIRST TIME
RESPECT THE ENVIRONMENT, INCLUDING THE ANIMALS THAT INHABIT IT
You will likely encounter other people other people and even animals while on your adventure. Always be mindful of how your actions impact your environment and those around you. Be kind and respectful towards staff in outdoor spaces — they are there to keep you safe and having fun!
---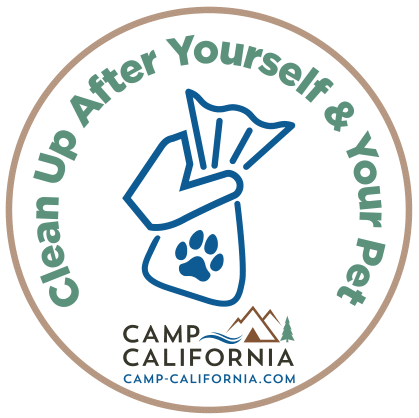 Clean Up After Yourself & Your Pet
BRING OUT WHAT YOU BRING IN
PICK UP ONE OR TWO ADDITIONAL PIECES OF TRASH
BURY PET WASTE OR TAKE DOG WASTE BAGS OUT WITH YOU.
If you bring something in, have a plan to bring it out. If an outdoor space does not have a place to dispose of waste, bring a small bag to collect your trash (and maybe even trash you find!) as you go. Please do not leave anything, even pet waste, on the trail — even if you intend to pick it up later. Help those that come after you have the same experience you did coming in!
---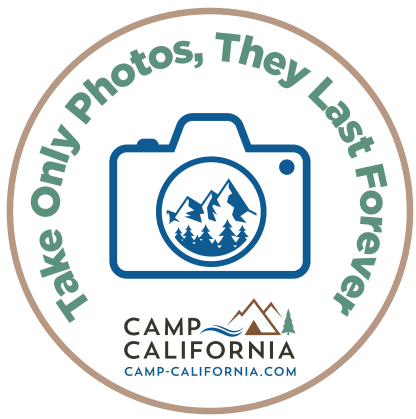 Take Only Photos They Last Forever
PRESERVE THE NATURAL ENVIRONMENT
MAINTAIN A SAFE DISTANCE FROM WILDLIFE
LEAVE NATURE IN PLACE AND MAKE A MEMORY WITH A PHOTO
Respecting and preserving our environments are an essential part of ensuring they stay around for all to enjoy. Maintaining a safe distance from wildlife keeps them comfortable in their home and protects you from their self-defense tactics. Find a pretty flower, a cool rock, or a funky piece of driftwood? Instead of removing it from the environment, take a picture of it to remember forever.
---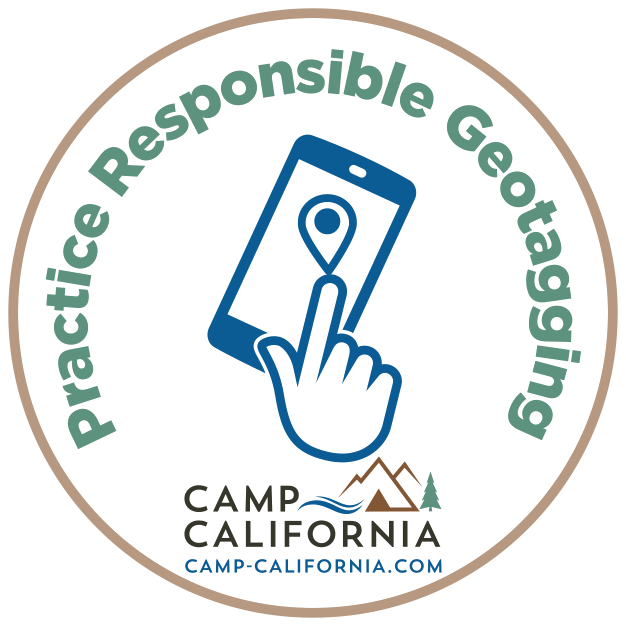 Practice Responsible Geotagging
PRACTICE GENERIC GEOTAGGING
REDUCE TRAFFIC TO SENSITIVE AREAS
PROTECT OTHERS FROM EXPLORING BEYOND THEIR EXPERIENCE
Generic geotagging, such as tagging an entire National Forest instead of the specific place you camped, keeps people from blindly following social media geotags that puts them in situations beyond their experience and helps reduce traffic in sensitive areas. If a friend asks where the location of your latest social media post was, consider messaging them privately with need-to-know information (e.g., parking, road or trail conditions, services and resources available, difficulty rating.) Before social media, the great outdoors were only shared via word of mouth!
---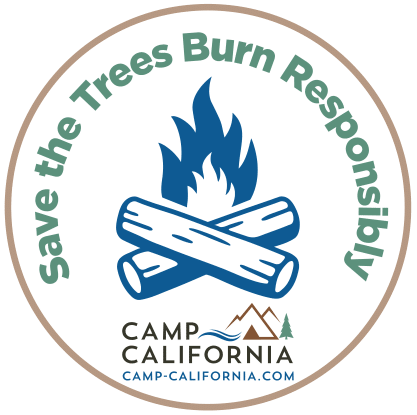 Save the Trees, Burn Responsibly
BUY WHERE YOU BURN
PROTECT OUR FORESTS FROM PESTS
UTILIZE FIREWOOD SCOUT OR PREPARED WOOD PRODUCTS
Tree-killing insects and diseases can lurk below the surface in firewood. These insects and diseases cannot move on their own — but when people move firewood, they can quickly hitch a ride and jump hundreds of miles. By purchasing your firewood locally, you can help protect the areas you are going to explore.
---