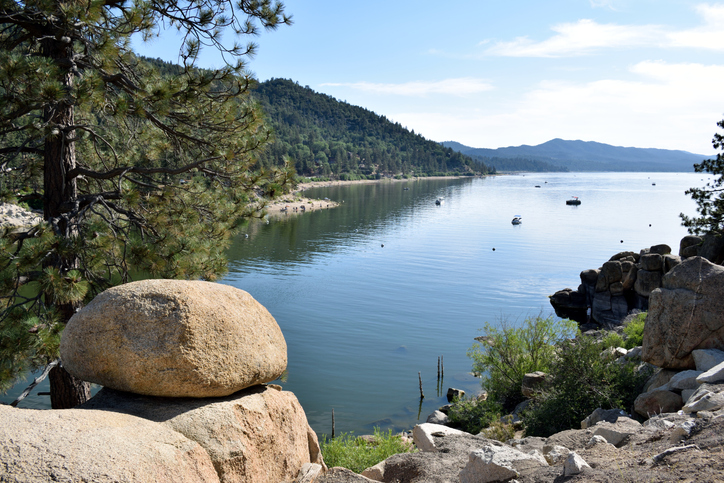 Big Bear Lake, California: A Haven for Nature Enthusiasts
Nestled amidst the picturesque San Bernardino Mountains of Southern California, Big Bear Lake is a tranquil alpine escape that attracts nature enthusiasts from far and wide. This charming mountain town, situated at an elevation of 6,752 feet, is renowned for its breathtaking landscapes, outdoor recreational opportunities, and year-round appeal.
A Natural Wonderland
At the heart of Big Bear Lake lies its namesake, a sparkling freshwater lake covering more than 3,000 acres. Surrounded by dense pine forests and towering peaks, the lake offers a stunning backdrop for a variety of activities. Fishing enthusiasts find delight in the abundance of trout, bass, and catfish, while kayakers and paddleboarders relish gliding across its calm waters.
Outdoor Adventures Galore
Big Bear Lake is a mecca for outdoor enthusiasts seeking thrilling experiences. In the warmer months, the region transforms into a paradise for hikers and mountain bikers, offering an extensive network of scenic trails for all skill levels. The Pacific Crest Trail, which spans from Mexico to Canada, passes close by, providing hikers with an opportunity to experience a portion of this iconic long-distance route.
As winter descends upon the region, Big Bear Lake undergoes a transformation into a winter wonderland. The arrival of snow brings a surge of excitement, as the Big Bear Lake area becomes a hub for winter sports. The nearby ski resorts, such as Bear Mountain and Snow Summit, attract skiers and snowboarders looking to carve their way down the slopes. For those seeking a different kind of thrill, snowshoeing and cross-country skiing present an opportunity to explore the enchanting winter landscapes.
A Vibrant Town and Community
Beyond its natural allure, Big Bear Lake boasts a charming town with a vibrant community. The Village, a central hub, is dotted with boutique shops, restaurants, and art galleries. Visitors can stroll along quaint streets, indulging in local cuisine and craft beers, or peruse unique souvenirs and handcrafted goods.
Throughout the year, Big Bear Lake hosts a range of events and festivals that appeal to different interests. From the annual Oktoberfest celebration to the Renaissance Faire and fishing tournaments, there's always something exciting happening in this lively mountain town.
Conservation and Preservation
The residents of Big Bear Lake take pride in preserving the pristine beauty of their natural surroundings. Local organizations and government initiatives work together to ensure the region's wildlife and ecosystems remain protected and sustainable. This commitment to conservation has made Big Bear Lake not only an idyllic destination for visitors but also a sanctuary for a diverse array of plant and animal species.
A Timeless Escape
Whether seeking adventure, relaxation, or a bit of both, Big Bear Lake delivers an unforgettable experience for all who visit. The serene beauty of its natural landscapes, complemented by the warmth of its community, creates an irresistible allure. As a year-round destination, Big Bear Lake stands as a timeless escape, drawing people to its embrace in every season. It is a place where memories are made, and the splendor of nature leaves an indelible mark on the hearts of those fortunate enough to wander through its majestic beauty.