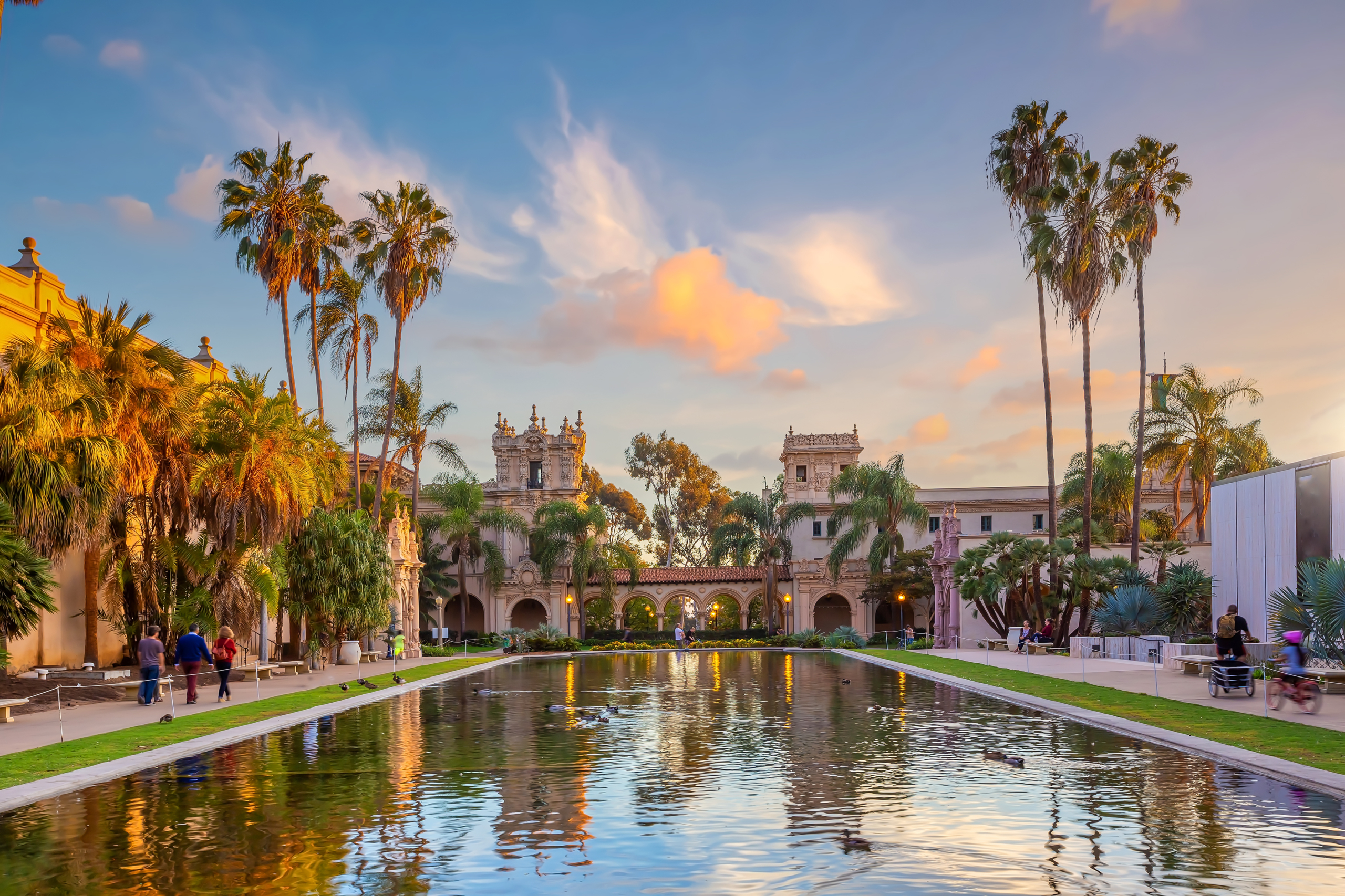 Nestled in the heart of San Diego, California, Balboa Park stands as a true testament to the city's commitment to culture, education, and recreation. This urban oasis is one of the most cherished landmarks in Southern California and has been captivating locals and visitors alike for over a century. Boasting an exquisite blend of historical architecture, lush gardens, world-class museums, and a plethora of recreational opportunities, Balboa Park remains a vibrant hub of activity and a symbol of San Diego's rich cultural heritage.
A Historical Gem
Balboa Park's history traces back to 1868 when the city set aside 1,400 acres of land as a public park, then known as City Park. However, it was not until 1915, during the Panama-California Exposition, that the park truly came into its own. The event was organized to celebrate the completion of the Panama Canal and showcased San Diego's aspirations as a major cultural and commercial center. Many of the Spanish Renaissance-style buildings were constructed specifically for the exposition and have since become iconic landmarks within the park.
Stunning Architecture and Museums
One of the crown jewels of Balboa Park is the iconic California Tower, a visually striking structure that stands as a symbol of the park itself. The tower's intricate facade and vibrant colors make it a favorite spot for photographers and visitors alike. Other architectural highlights include the Casa del Prado, housing the Casa del Prado Theatre and several cultural organizations, and the San Diego Museum of Man, dedicated to anthropology and human evolution.
The park is home to an impressive lineup of museums, each offering a unique perspective on art, science, and history. Art enthusiasts can explore the San Diego Museum of Art, showcasing an impressive collection spanning various cultures and eras. For science aficionados, the Fleet Science Center and the San Diego Natural History Museum are must-visit destinations. The Museum of Photographic Arts and the San Diego Air & Space Museum cater to those with a penchant for photography and aviation, respectively.
Lush Gardens and Green Spaces
In addition to its architectural marvels, Balboa Park is renowned for its beautifully landscaped gardens. The Botanical Building and Lily Pond, with its stunning array of flora, is a popular spot for leisurely strolls and a photographer's delight. The Japanese Friendship Garden offers a serene escape with its traditional Japanese landscaping, koi ponds, and tranquil tea pavilion.
Recreational Activities
Beyond its cultural offerings, Balboa Park provides a myriad of recreational activities for visitors of all ages. The park features numerous walking and jogging trails, making it a perfect destination for fitness enthusiasts. Families can enjoy picnics on the expansive lawns or take their kids to the nearby Balboa Park Carousel and Miniature Railroad. The park is also home to the famous Balboa Park Golf Course, an 18-hole course that provides golfers with a picturesque backdrop of the city skyline.
Community Engagement and Events
Balboa Park is not just a passive space but a dynamic community hub that fosters engagement and creativity. Throughout the year, the park hosts a variety of events, including art shows, cultural festivals, concerts, and outdoor theater performances. The park's central organ pavilion is known for its free Sunday concerts, where visitors can enjoy the sounds of the historic Spreckels Organ, one of the largest outdoor pipe organs in the world.
Preserving the Legacy
To ensure that Balboa Park continues to thrive for generations to come, the city of San Diego, in collaboration with dedicated volunteers and organizations, works tirelessly to maintain and preserve its historical buildings, lush gardens, and recreational spaces. Through ongoing restoration projects and community support, Balboa Park's charm endures, welcoming new generations of visitors from near and far.
Balboa Park remains a beloved jewel in San Diego's crown, captivating the hearts of millions with its fusion of culture, history, and recreation. Whether one seeks artistic inspiration, historical insights, or simply a serene escape from the urban bustle, Balboa Park stands ready to deliver a truly unforgettable experience.