Which RV is Right for You?
Learn about RV52.com's RV Selector GuideTake this short quiz to receive FREE guidance and insight on which RV is the best fit for you and your lifestyle. This costs you nothing and could help you avoid a $50K (or more) mistake.
Rent An RV!
Thinking about renting an RV? The RV Rental Association has suggestions and tips on how to choose the right RV and a search tool to find a local dealer.
Below are links to some of the larger or unique rental agencies here in California:
Buy An RV!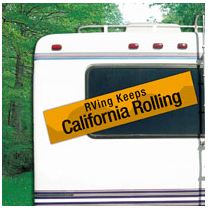 California RV Dealers Association
Skip Daum, Executive Director
5355 Parkford Circle
Granite Bay, CA 95746
916-791-3021
916-772-3781-fax
[email protected], www.rvingca.org
Thinking about buying your first RV?  GoRVing.com has lots of helpful tips and suggestions for first-time buyers.