Resources to Get Kids Outdoors!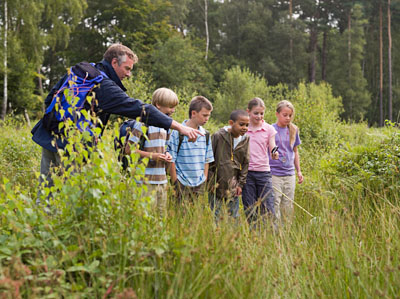 Children's Outdoor Bill of Rights – A list on the California State Parks website, with 10 activities that children should have the opportunity to experience before they enter high school.
Children and Nature Network – An outcome of Last Child in the Woods, activists around the country knew they needed to rescue our youth and "get them outdoors."
Last Child in the Woods – Richard Louv sparked a national debate that spawned an international movement to reconnect kids and nature. He coined the term nature-deficit disorder; influenced national policy; and helped inspire campaigns in over eighty cities, states, and provinces throughout North America.
Nature Rocks – A family fun nature planner
Children's National Forest – Along with recreation opportunities, Children's Forest hosts a Visitor Information Center, an Environmental Education Program, and a Youth Leadership Volunteer Program, and an active reforestation program. Children's Forest is a place where children learn how to become stewards of the land through education and opportunities.