Sacramento Zoo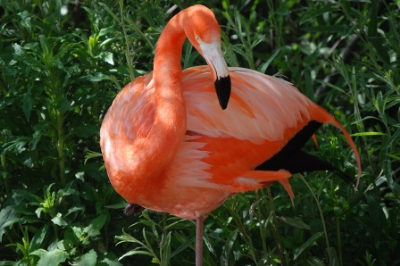 Within our 14.5 acres there are over 600 animals comprised of over 140 different species at the Zoo. We specialize in rare and endangered animals from Reptiles to Mammals, Birds to Amphibians and more. You can find photos, animal facts sheets and details about all your favorite creatures at the Zoo.

Open since 1927, the Sacramento Zoo is home to over 140 native, rare and endangered species and is one of over 200 accredited institutions of the Association of Zoos and Aquariums.  The Zoo is wholly managed by the nonprofit Sacramento Zoological Society and inspires conservation awareness through education and recreation.
Conservation means different things to different people. In your home it may mean energy efficient light bulbs, reusable canvas shopping bags, biking more, diving less or diligently recycling. In the Zoo, conservation means all that and more, including breeding endangered species as a guard against extinction, supporting the preservation of wildlife and wild areas, and inspiring others to be come responsible stewards of the earth.
3930 West Land Park Drive, Sacramento, CA 95822
Discover New Customers
Advertise With Us
Get Started
The Camper's Guide to California!
Get the Guide