Old Sacramento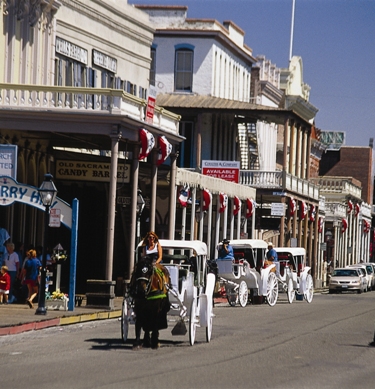 Experience a one of a kind visit to Old Sacramento. The unique 28-acre National Historic Landmark District and State Historic Park is located along the beautiful Sacramento River. Bustling with activity, the district is alive with shopping, dining, entertainment, historical attractions and world-renowned museums set within the time of the California Gold Rush and the Transcontinental Railroad.
Whether you have a lunch hour or a long weekend, Old Sacramento has plenty of historical landmarks, museums and entertainment options to pique your interest.
Landmarks include: Atlantis Park, Central Pacific Railroad Passenger Station, Riverfront Promenade, Huntington & Hopkins Hardware Store, Waterfront Park, Theodore Judah Monument.
Museums include: California State Military Museum, California State Railroad Museum, Sacramento History Museuam, Schoolhouse Museum, Old Sacramento Wells Fargo History Museum.
Theaters include: Delta King Theater, Eagle Theatre, and Suspects Dinner Theatre.
Each Labor Day weekend Old Sacramento hosts "Gold Rush" Days, Sacramento's heritage celebration. Costumed re-enactors, Wild West gun fights, musicians playing period instruments, and many aspects of life during the Gold Rush will be highlighted during the four-day event.