North Coast Events
Del Norte County. Redwood Forests. Crab feeds all winter long. Birding is big in Del Norte, and the Aleutian Goose Festival is a testament to that. Come for a car show, don't miss the County Fair and bring your kayak and try a race on one of our beautiful rivers.
Humboldt County. Home of the world's tallest trees and more than 100 miles of stunning Northern California coast. In addition to the giant redwoods, you'll find outdoor adventures like hiking, kayaking, birdwatching, biking and scenic drives.  And of course, Redwood National Park and the Avenue of the Giants.
Lake County. One of California's hottest new wine destinations.  Mount Konocti, an ancient volcano that recently opened to offer one of the newest day hikes in the state. Hiking, biking, wine tasting, paddling, fishing, birding, golfing, off-road adventures, and even rockhounding!
Mendocino County.  Rugged coastline, breathtaking beaches, whale watching, picturesque villages, majestic redwood forests and delicious Mendocino vintage beckon you to escape to a slower pace.
Sonoma County. Known for wine, but with 76 miles of Pacific Coastline, redwood forests, an African safari and a thrilling road course, we boast every type of activity, ensuring you have something to write home about. Visit a wine cave. Harvest lavender. Stretch your legs along miles of Pacific coastline.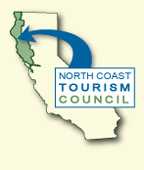 Visit the North Coast Tourism Council website for links to each county's extensive calendar of events.
Here are some of the best events we've found on the North Coast. Check each website for dates and locations as these can change from year to year.