Historic Lumber Town Museum, Weed
The Weed Historic Lumber Town Museum is a vivid collection of artifacts and photographs of the people who founded and lived in Weed. Through the objects displayed, one gains an awareness of the courage, commitment, and community spirit of Weed that are typical of lumber towns in the Northwest.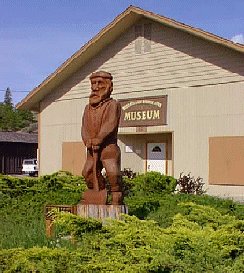 Three of the museum's rooms have been decorated with some original pieces to resemble a typical kitchen, sewing room, and bedroom from the 1900s. We also have a room dedicated to Charlie Byrd, former board member of the museum, who was the first African American sheriff in California. Two of the jail cells and the booking room are left intact.
The museum is open Memorial Day through September 30, and closed in winter.
303 Gilman
Weed, California 96094
(530) 938-0550