Gold Country Wildlife Viewing
Several of Gold Country's lakes offer prime wildlife viewing in the fall.
Eastman Lake, situated where valley grasslands rise to the rolling Sierra Nevada foothills, is an excellent site to view bald and golden eagles, birds of prey and owls, and as fall turns to winter provides a resting spot for migratory birds. American white pelicans are in residence from late spring through fall. Look for great egrets, great blue herons, and western meadowlarks, western kingbirds, California quail and many species of woodpeckers, towhees, sparrows and wrens. Black-tailed deer, bobcats and coyotes are common year-round.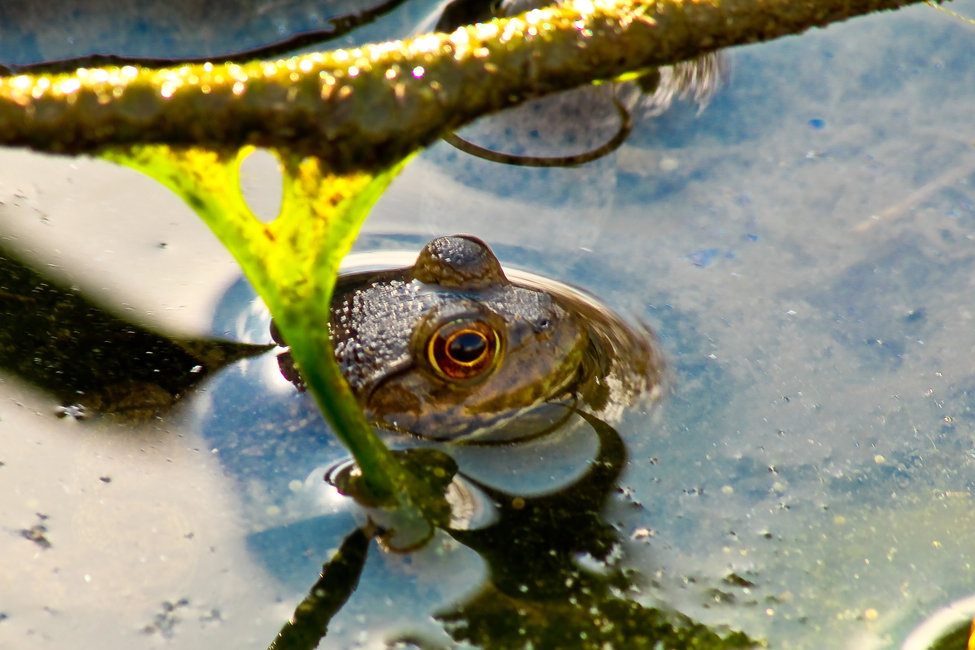 New Hogan Lake is set amidst California's largest stand of valley oak riparian forest. A trail passes a young, restored riparian forest, then moves to reconstructed marshes that attract sandhill cranes and waterfowl. River otters, beavers, and muskrats swim in cattail-lined sloughs, passing green herons and wood ducks.
The River of Skulls Trail winds through riparian forest along the lower Calaveras River. The interpretive brochures, provided at the trail head, give the visitor insight into the life of the Miwok Indians that once lived along the river.