Agua Caliente Cultural Museum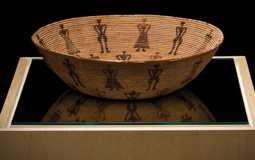 Located in Palm Springs, Agua Caliente Cultural Museum is a not-for-profit organization that preserves, interprets, and provides access to the history and culture of the Agua Caliente Band of Cahuilla Indians and other Cahuilla peoples.
Founding in 1991, the Museum is governed by an independent board of directors chaired by Mildred Browne. Michael Hammond, Ph.D. is Executive Director.
In keeping with its mission, "the Museum inspires people to learn about the Agua Caliente Band of Cahuilla Indians and other Native cultures. We keep the spirit alive through exhibitions, collections, research, and educational programs."
Over the years, the Museum's programming has expanded to serve a broader population; educational activities have dramatically increased and, by necessity, have moved beyond Museum walls into the greater desert community; and the collection and archiving of important holdings has been diligent.
Today, this programming provides a thriving resource for Native and non-Native people and a dynamic forum for permanent residents and visitors of all ages.  Offerings include quality exhibitions at the Museum, at off-site locations, and online; stimulating and enlightening lectures; classes with hands-on experiences with Native skills and crafts; a five-day film festival and other cultural special events; library and archives research opportunities; Museum tours; guided cultural hikes; and presentations for students in schools, and for civic and business organizations.