Oceanside RV Resort – We've Gone Green!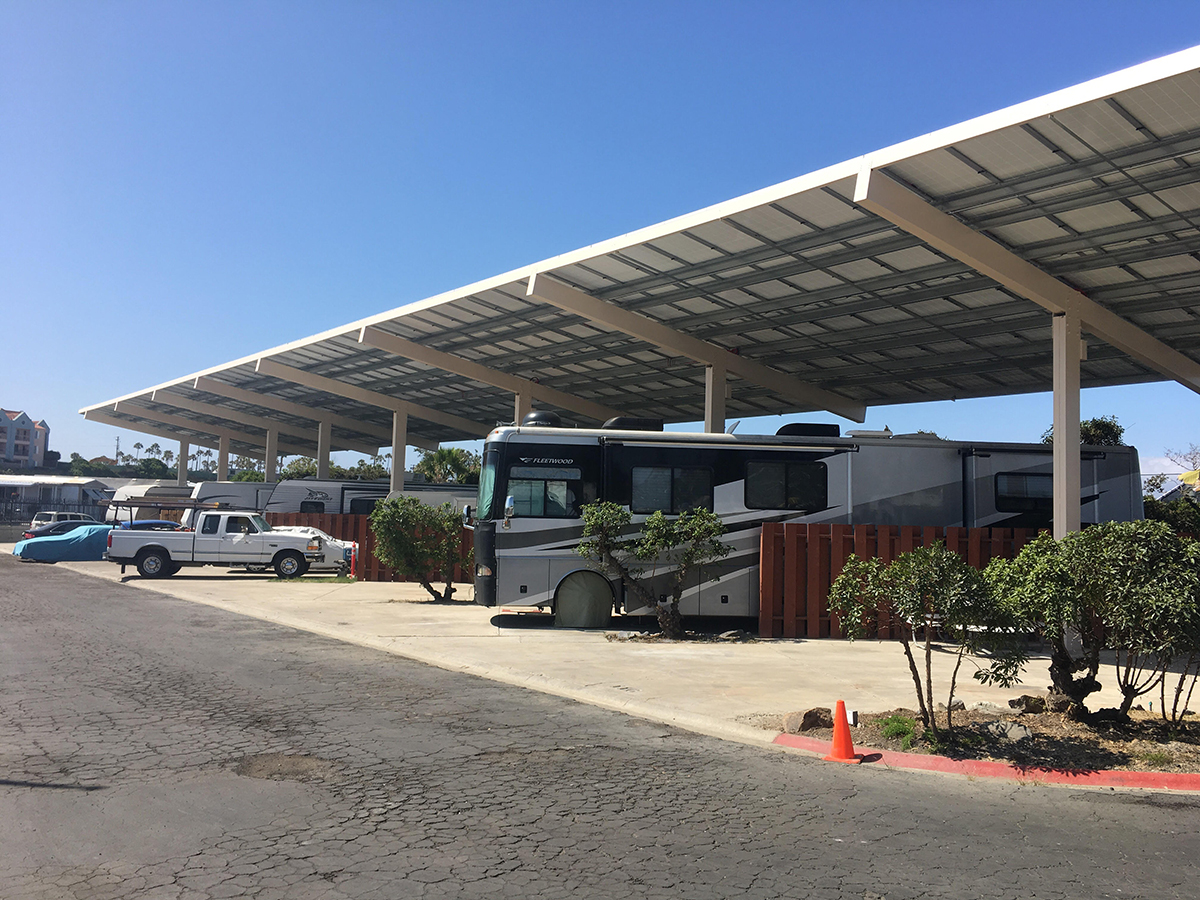 We've Gone Green
We are excited to announce the completion of a solar energy system at Oceanside RV Resort. Every year, we get more feedback from our guests that they would like to see eco-friendly upgrades that help protect the beautiful resources of the California Coast. With energy costs rising each year, the timing was right to show our commitment to the environment. Cutting back on electric expenses as we generate our own power will also allow us to keep our rates low and offset rising costs in other areas (the park's water rates climbed over 20% in 2016!).
In 2016, our commitment to environmentally sustainable business practices saw maj
or investment in the park's landscaping. We removed invasive species and replaced with plants and trees native to California. The new landscaping is drought-resistant and doesn't require as much irrigation. With the 2017 addition of the photovoltaic system, we have set a new course toward reducing our ecological footprint in our community. In the system's first year of operation, electricity generated from our 850 new solar panels has prevented 735,000 pounds of Carbon Dioxide from entering our atmosphere, which is equivalent to planting 1,341 trees.