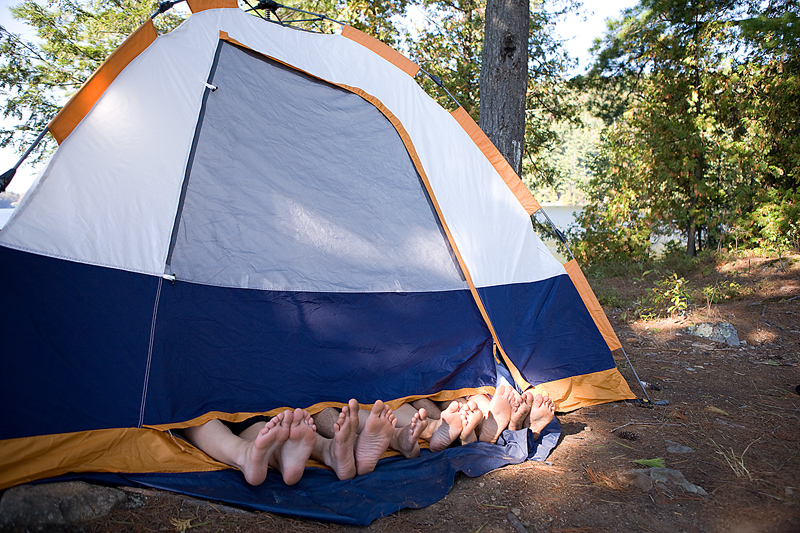 Camping with kids is great family fun. We are all kids at heart when it's time to go camping, but when your camping trip includes young children some extra planning and precautions will make the trip more fun and memorable. Here are some tips to help you start thinking ahead about camping with children.
Teach young children to stay within eyesight and older children within earshot.  Employ the buddy system whenever possible.
Teach children to stay where they are if they discover they are lost. Instruct them to find a nearby tree and stay with it until they are found.Children over the age of four can carry a simple survival kit or at least a whistle around their neck to call for help when lost. The standard distress signal is three blows to indicate "I'm lost" or "I need help."
Sort and pack each day of your children's clothes within individual small plastic grocery bags in his/her suitcase. This way your child can grab a bag in the morning and have a full set of clothes for the day and at night he/she can stuff the dirty ones back in the bag thus not mixing up the rest of the suitcase.
Children get cold faster than adults. The key to comfortable camping with kids is to dress them in several layers, which can be peeled off as they get warm or added on as they cool off.
Provide each child with a flashlight. To prevent any arguments, make sure each one has their own.Children love to play with the flashlights, and having one also makes them more at ease after dark.Flashlights are also handy when making trips to the restroom, for making shadow puppets on tent walls, and for reading before bed.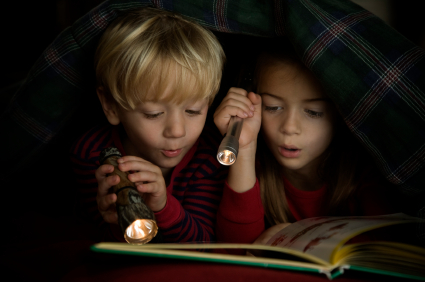 Bring along a game you all like to play at home. Playing it outdoors with a lantern or flashlights will add to the fun.
Teach your kids to treat the outdoors kindly. Make sure all waste is disposed of properly when camping or hiking along the trails.
Camping with children is more fun when you bring a playmate along. Two or more children will entertain themselves for longer periods than will a single child.
Article adapted from FamilyCampingGear.com