Carado; the right-sized RV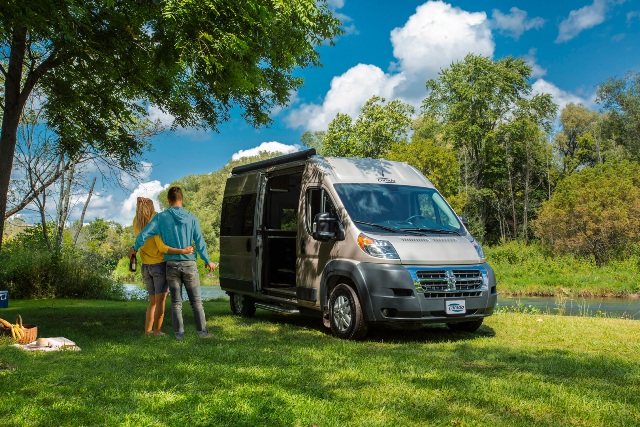 If you thought recreational vehicles were big, clunky, and perhaps even outdated, think again. Carado motorhomes are leading the RVing revolution – one that's all about style, efficiency, and quality. Available in two turnkey Class B camper van models, the Carado is filled with the features and equipment you need to travel where you want, when you want – no reservations needed. It's comfortable – without being 'cushy'. It's stylish – without being gaudy and it'll change your mind about what an RV is, and isn't.
Carado creates an excellent balance of a high-quality yet inexpensive motorhome in the entry-level segment. Every Carado is built with passion, pride, quality, craftsmanship, technology and pure love of the product.
Carado RVs are designed to make the classic road trip fun again for solo adventurer seekers and couples. They're also the ideal base vehicle for camping, and travel near and far. The Carado Axion, provides ease of driving with its shorter exterior length of 17'9". The Axion offers the conveniences of a fully-equipped motorhome with the ease of maneuvering. The compact floorplan packs a lot for its small size. Enjoy the fully equipped kitchen with 2-burner propane stove, refrigerator, microwave, sink, expandable countertop, pantry and a full bed. Pop up the front table and either swivel the captain's chairs or sit back on the couch for a well-prepared meal, card game, or work station. Convert the couch into a double or twin bed for a restful sleep. Gaze through the large panel windows to admire the scenery and close the privacy shade when ready to call it a night. Conveniently use the rear doors to easily access the bathroom. The great thing about a class b motorhome from carado is the ease to just pick up and go. Where will your next trip take you? Find your ride here: www.caradorv.com. Experience more, capture more, share more.