1200 Miles of Trails & Counting
Californians love and value their coast, and the California Coastal Trail is an expression of the desire for preservation and responsible access.
The Trail is a network of public trails for walkers, bikers, equestrians and wheelchair riders and other along the 1200 mile California coastline. It is currently more than half complete. Coastwalk California is a volunteer organization that advocates for completion of the Trail.
California Coastal Trail.info offers a complete Hiker's Guide including detail maps, information, favorite hikes, ways to volunteer and inspirational stories of 10 hikers that that hiked from Oregon to Mexico in the summer 0f 2003.
Here are quick links for each Coastal Region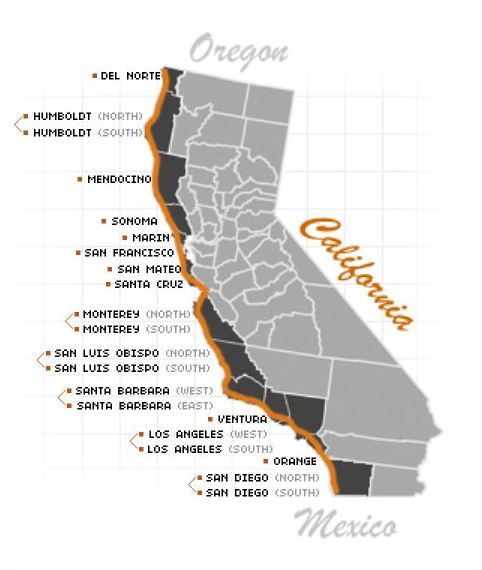 North Coast
San Francisco
Central Coast
Los Angeles
Orange County
San Diego