Best Beach Camping in California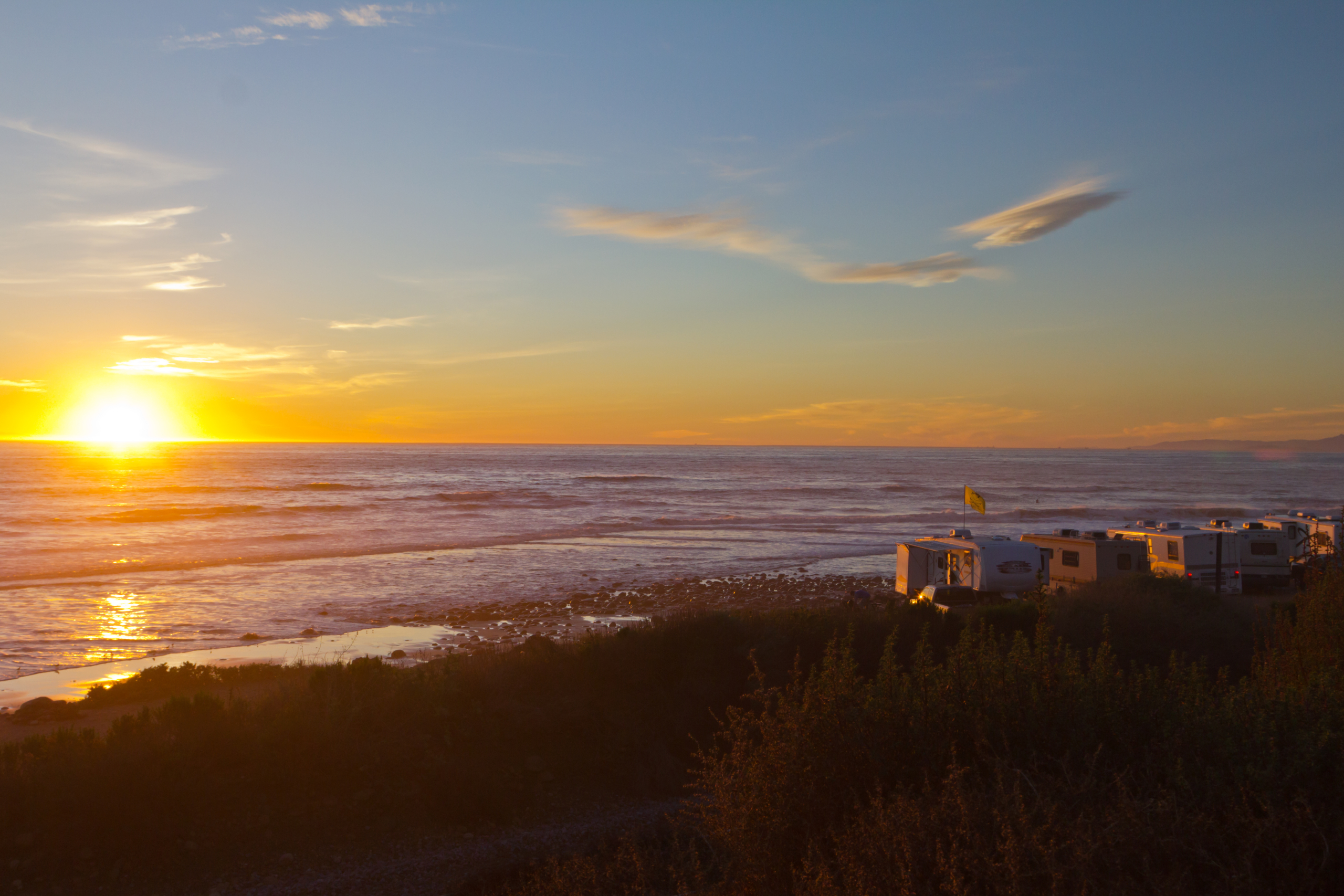 A California beach campground is waiting to become your new favorite camping location.
Beach camping in California can be experienced in an RV, trailer, or a tent as close to the sand as possible, or at more of a basecamp location that isn't directly adjacent to the beach, but encourages campers to get out and explore the surrounding coastal sites and communities. California has an abundance of glamping locations near the beach designed with comfort and convenience in mind. If you're more interested in a thrilling beach camping adventure fit for experienced outdoor enthusiasts, consider trying your hand at remote beach camping, where you "rough it" and sometimes have to hike in to the most secluded and beautiful beaches California has to offer.
No matter the beach adventure you choose, be sure to plan in advance. Many state and federal campgrounds open their reservations 6 months in advance, but if you cannot find a reservation available for your desired dates at one of these campgrounds, there are many private and family owned campgrounds nearby your favorites that provide the same coastal camping vibes with all the same amenities — sometimes more!
Which beach camping style is right for you?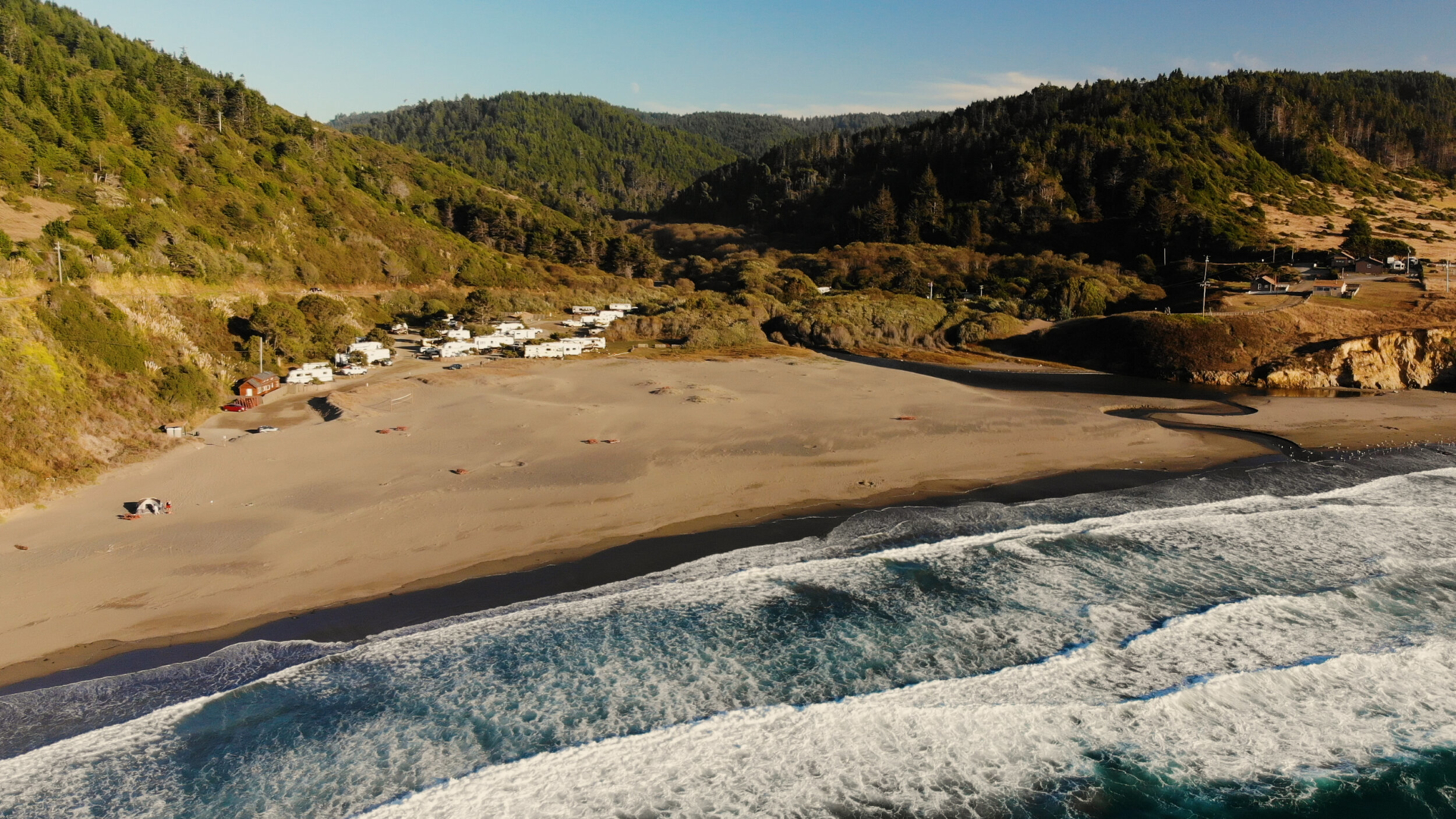 RVs, Trailers, and Tents
There are plenty of RV parks and campgrounds across the state that offer camping across from beaches, directly adjacent to the beach, or in some cases, directly on the sand! Camping near the beach lets you fall asleep and wake up to the sounds of the ocean.
RVers and tenters who are looking to be as close to the sand and surf as possible can find perfect spots at:
Beach Base Camps
Beach base camps offer beach campers the opportunity to immerse themselves in the culture of the unique beachfront communities that fill California's coastline. Although your RV wheels or tent poles might not be directly in the sand, beach base camps are a short walk or drive away from plenty of nearby beaches, and coastal attractions.
Be sure to leave time to explore the communities around these beachy RV parks and campgrounds: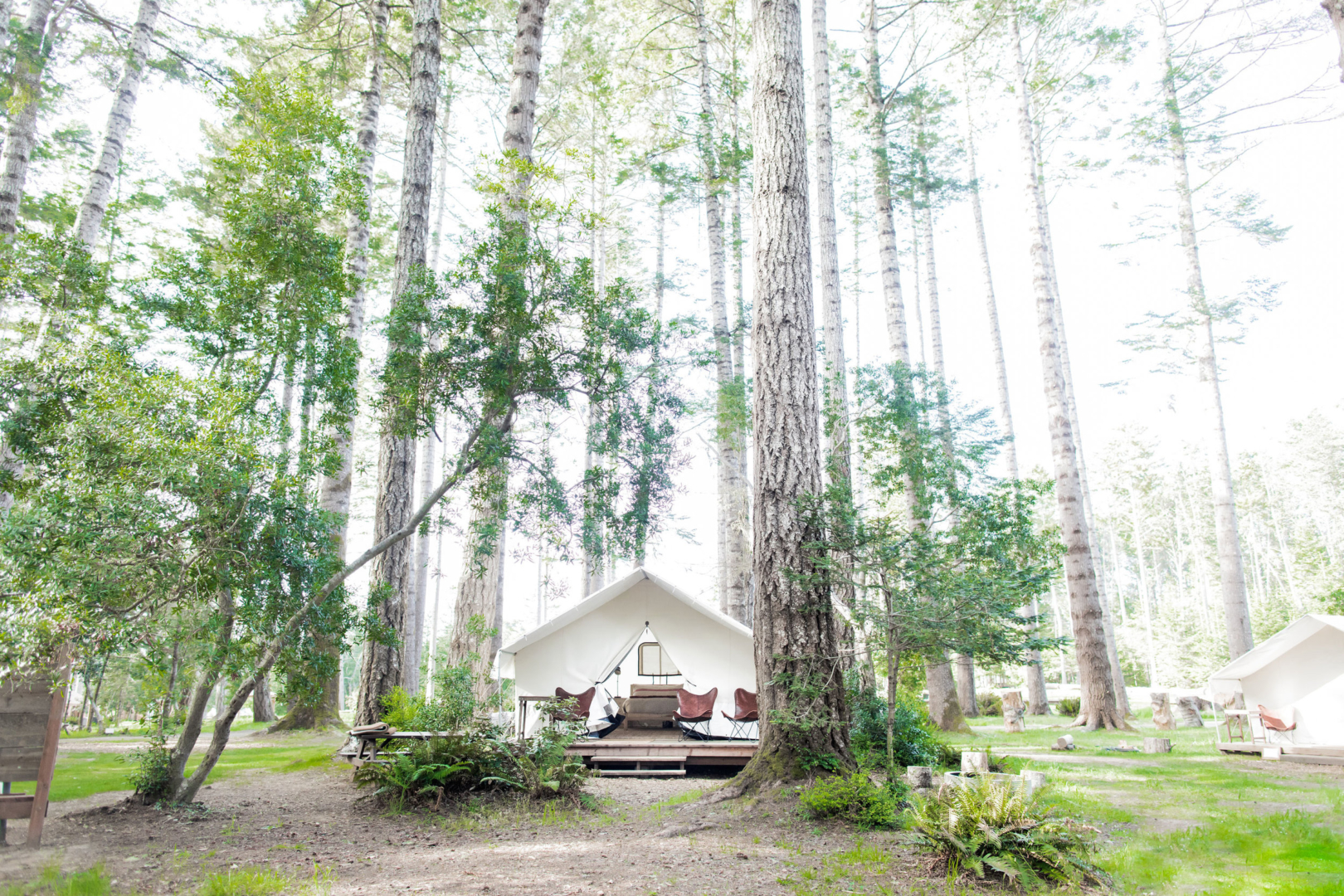 Glamping
Glamping accommodations offer everything you need, already on site — you just show up and start your coastal vacation! Whether you stay in a canvas tent, park model, cottage, or yurt, glamping is where comfort and camping meet. No matter the glamping style you choose, the atmosphere of your glampground is the perfect backdrop for your Instagram posts.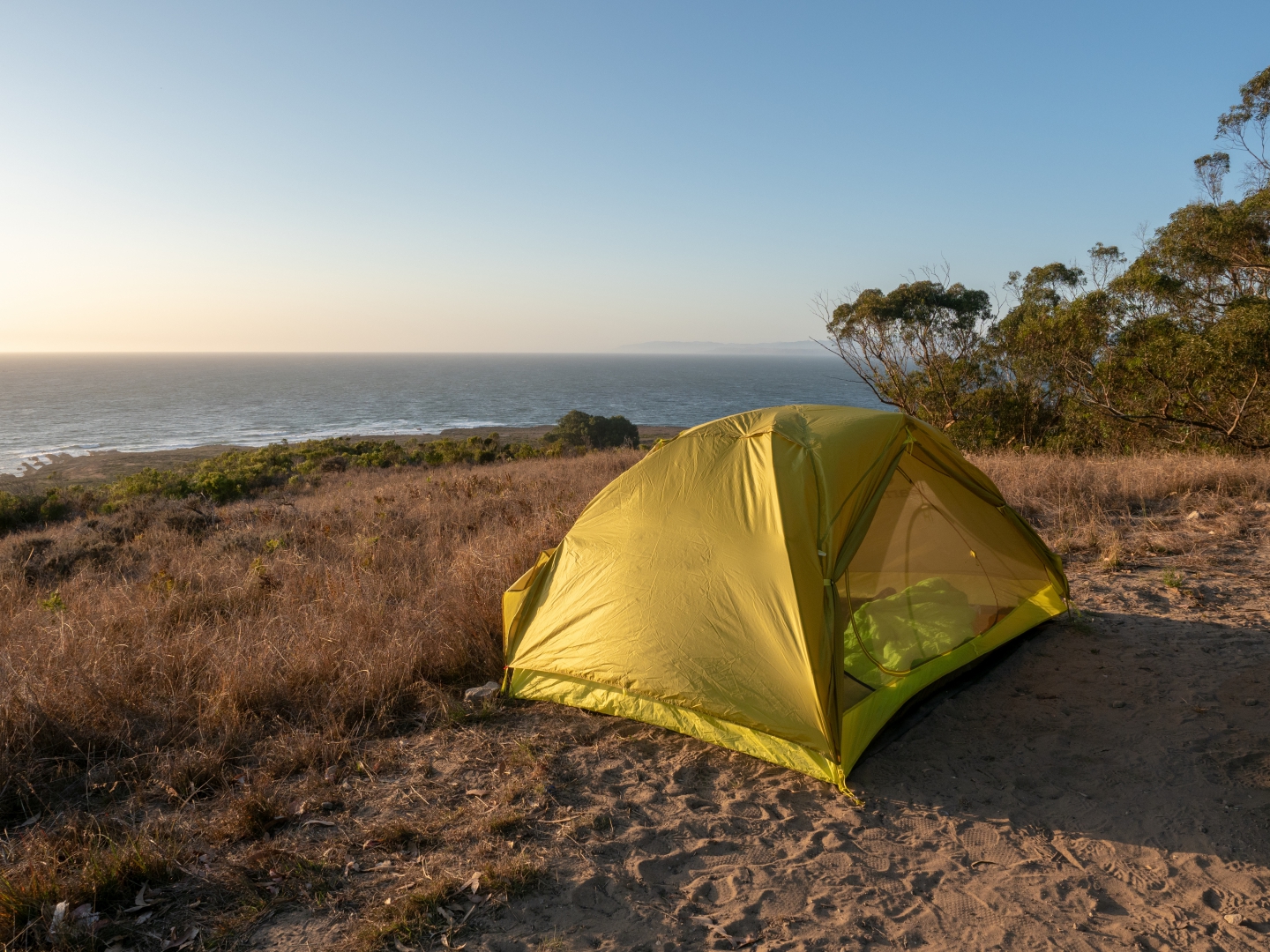 Dispersed and Remote Camping
Dispersed or remote beach camping in California is rare, but not totally unheard of! Dispersed camping, remote camping, or "boondocking" is camping in an area designated for camping that has minimal services or amenities, including bathrooms, potable water, and RV hookups. Although dispersed camping is typically touted as being free, since many beaches are State Parks, sometimes reservations are still required.
Dispersed camping on the beach isn't just for tent campers, although it is more common for dispersed camping to be more accessible to those with tents. Camping along the beautiful Lost Coast Trail in Northern California or in the backcountry of Point Reyes National Park, for example, is largely accessible by hiking trail and would not be a good fit for RVers looking to camp remotely. Remote tent campers have also been taking on the challenge of camping on Catalina Island and Channel Islands National Park, both of which offering unique hike-in, walk-in, and even boat-in beach camping experiences that immerse campers in the coastal environments of these California islands.
RVers rest assured — other remote camping areas along the beach are perfect for RVs and trailers! Thornhill Broome Campground in Point Mugu State Park is great for RVers who want nothing but the sand between their rig and the ocean. If you're an off-road fanatic, Ocean Dunes State Vehicle Recreation Area allows RVs and trailers to park directly on the sand in this beachfront off-road paradise!